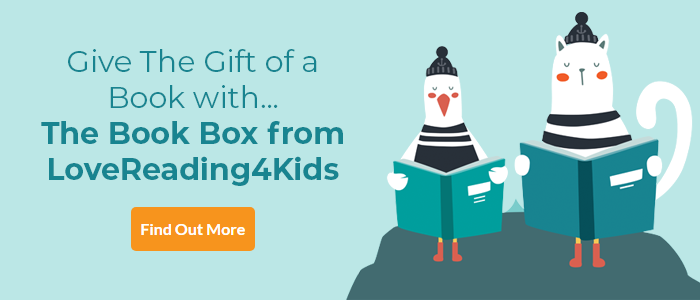 The History of Prehistory An adventure through 4 billion years of life on earth! Review
A visually stunning, highly readable journey from the origins of life to the beginning of recorded history
The partnership of Mick Manning and Brita Granström has undoubtedly transformed the approach to non-fiction over the past 20 award-winning years and here they have illuminated that tricky curriculum requirement of studying Britain in the Stone Age with their trademark information picturebook style. This book actually is much more than that; it defines the start of history, which is from the point at which humans began to write and record and asks the reader to take a bold and imaginative journey through the millennia that came before. From the very formation of the Earth and Moon to the beginnings of life and the slow progression and development of our planet, through dinosaurs, extinction events and to the eventual appearance of man. The lively text does not talk down or patronise and is highly educative in the use of correct terminology for naming the epochs and creatures as they develop. The inclusive characters that accompany the reader on the journey help to ground us in the familiar and personify our curiosity. The images are striking and informative while being gently amusing. A very informative glossary and a Timeline Game to help test your understanding complete this valuable package. An exciting book which will be picked up for reading pleasure as well as being a real asset for the curriculum.
The History of Prehistory An adventure through 4 billion years of life on earth! Synopsis
Paddle down the river of time on an amazing prehistoric journey - all you need to bring is your imagination! Witness the fiery beginnings of our Earth, and the explosion of life on our planet. Fly with a pterosaur! Hang out with apes! Ride a mammoth! Help to make an amazing cave painting and witness the first ever writing - a hymn to the Moon Goddess! An exciting, action-packed introduction to prehistory, from first life on Earth to the beginning of recorded history.
The History of Prehistory An adventure through 4 billion years of life on earth! Press Reviews
From a fiery earth to dinosaurs early humans, and homo sapiens, time-travelling kids investigate all that happened before history began to be written down. Child characters and dynamic art make this well pitched for the top of key stage 1 and key stage 2. -- Fiona Noble - The Bookseller
If you loved this, you might like these...
CHECK OUT OUR INDIE AND SELF PUBLISHED BOOK REVIEW AND PROMOTION SERVICE
Read More
×