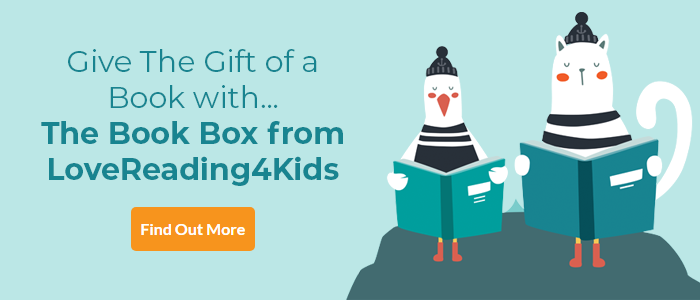 LoveReading View on Fantastically Great Women Who Worked Wonders Gift Edition
October 2019 Book of the Month
Here's another inspiring, information-packed picture book in what's becoming something of a series (see also Great Women Who Made History and Fantastically Great Women Who Changed the World). It tells the stories of pioneering women who achieved amazing things, often in the face of prejudice or downright hostility from society. There are familiar names – Rosalind Franklin is included – plus lots that are lesser known, but just as fascinating: balloonist Sophie Blanchard for example, and Sarah Breedlove, beauty entrepreneur. Their stories are told through lively, engaging text and pictures, it's a treat to read. Kate Pankhurst is something of a fantastically great woman herself, and there's lots for all readers to marvel at and enjoy in this book.
Fantastically Great Women Who Worked Wonders Gift Edition Synopsis
Kate Pankhurst, descendent of Emmeline Pankhurst, is back with a brand new wildly brilliant and accessible book about incredible women in the world of work. What do you want to be when you grow up? It's a BIG question that everyone is asked from an early age. Discover eye-opening facts about a collection of go-getting women who have pioneered careers in a kaleidoscope of different industries. Join scientists, doctors, athletes, hot-air balloonists and more, journey back in time with these brave, bold and brilliant women and discover that anything is possible when you make the most of YOUR talents. Prepare yourself for a celebration of women who opened doors and made it possible for more women to achieve amazing things today.
Overflowing with beautiful illustrations and astounding facts, Fantastically Great Women Who Worked Wonders is the perfect introduction to just a few of the most incredible women who helped shaped the world we live in.
List of women featured: Junko Tabei, Sophie Blanchard, Maria Merian, Elizabeth Magie, the London Matchgirls, Rosa May Billinghurst, Katherine Johnson, Annette Kellerman, Katia Krafft, Rosalind Franklin, James Barry, Madam C.J. Walker, Lotte Reiniger.
Fantastically Great Women Who Worked Wonders Gift Edition Press Reviews
So many worthy nonfiction books for this age group have good intentions but fail to step beyond simple preaching with boring line drawings. This one succeeds, thanks to its interesting choice of role models, gorgeous colourful illustrations, a sense of humour and sharp language that informs without patronising. - The Times
It's impossible not to be inspired by this book, written by a descendent of Emmeline Pankhurst, and the great women featured in it. Their stories are told across bright spreads, which are packed with information that will make readers excited about the remarkable achievements described. - Absolutely Education
Every element of this book is pieced together perfectly; the amount of information, the fun way it is presented, the illustrations and of course the diverse mix of women. This book should be available in every school and every library and is sure to inspire young people to follow their hearts. - Acorn Books
An absolute must-have for every young person's bookshelf. - The Huffington Post
This book which is a must have for anybody - girl or boy, man or woman - it's enlightening for one and all ... it's celebratory; laying out key messages in an attractive and engaging way to inspire a new set of admirers. - Books for Keeps
If you loved this, you might like these...