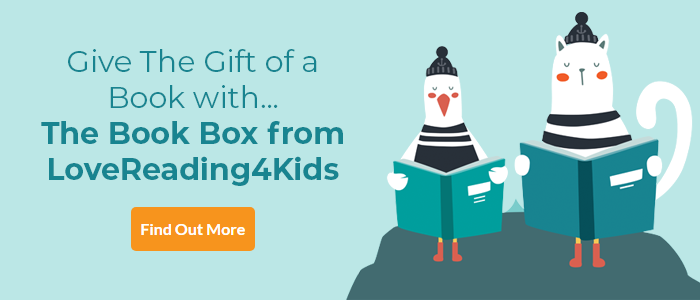 LoveReading View on Deeplight
A complex novel about friendship, gods, stories and a realm of nightmares.
November 2019 Book of the Month
Reading a new Frances Hardinge novel is always an adventure into a new, carefully constructed world - where things are never quite as one might imagine as you begin. Here two friends, raised together in poverty and scavenging are leader and led, counterpoint to each other, one believing in friendship above all, the other of a very much darker outlook. They live on one of a series of islands that form the Myriad, each island with its own long dead gods, each with its own strange traditions and stories. The sea surrounding the islands hides many things within it, wrecks, bones as one may expect, but also the undersea where danger lurks ready to take any who venture too far and spit them out utterly changed.
In this world Hardinge has created a masterpiece of tension, fear and friendship. A slow coming to the realisation of the world that they inhabit, and a look at power and how it can be manipulated for politicians, gods and evildoers own nefarious ends. It makes your mind race with the adventure but pulls you up to consider the philosophy behind the characters motivations. A truly great read – I think I may have to read it again now!
Deeplight Synopsis
From Frances Hardinge, the Costa Award-winning author of The Lie Tree comes Deeplight.
The gods of the Myriad were as real as the coastlines and currents, and as merciless as the winds and whirlpools. Now the gods are dead, but their remains are stirring beneath the waves . . .
On the streets of the Island of Lady's Crave live 14-year-old urchins Hark and his best friend Jelt. They are scavengers: diving for relics of the gods, desperate for anything they can sell. But there is something dangerous in the deep waters of the undersea, calling to someone brave enough to retrieve it.
When the waves try to claim Jelt, Hark will do anything to save him. Even if it means compromising not just who Jelt is, but what he is . . .
Deeplight Press Reviews
One of our finest storytellers Sarah Perry, author of The Essex Serpent
There is no mistaking the distinctive voice and vividly crafted prose of Frances Hardinge. She is a writer who delights in language, and whose stories fizz with ideas, allusions and eccentric detail - Metro
Frances Hardinge has joined the company of writers whose books I will always seek out and read -- Garth Nix
A novel by Hardinge is always an event - Sunday Times
Electrifyingly good -- Amanda Craig - New Statesman
In Deeplight, Hardinge's unparalleled, terrifying imagination illuminates an underwater world filled with the potent debris of departed gods, and the desperate ambitions of the humans who seek it. No one else writes quite like her - every new book is something extraordinary to be celebrated. -- Imogen Russell Williams
Everyone should read Frances Hardinge. Everyone. Right now -- Patrick Ness
Hardinge creates an entire world and furnishes it with wonders. Pure magic. -- M.R. Carey, author of The Girl With All the Gifts
If you loved this, you might like these...