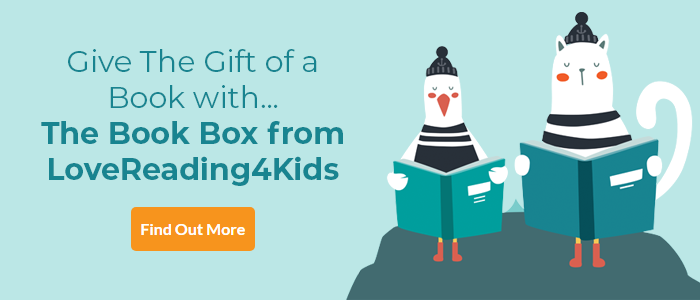 Atlas of Ocean Adventures Review
The world's ocean habitats explored in this gorgeous addition to an innovative, award-winning series
A Collection of Natural Wonders, Marine Marvels and Undersea Antics from Across the Globe
The 5th title in the best-selling Atlas of Adventures series, that has now been translated into 31 languages, is a highly topical guided tour of marine wonders from each of the world's five oceans, taking the reader from the depths of the Marianas Trench to colourful reefs, kelp forests, tropical beaches and to seabird's rocky nesting sites. Each featured animal (and often these are often the fascinatingly less familiar examples) is given a double-page spread with a full-colour backdrop illustrating the habitat with illuminating snippets of text invitingly laid out, including useful maps that show the locations of the animals. A stand-out feature of this series is the humorous writing which instantly engages young readers and makes the books accessible to a wide age group. The beautiful illustrations include some fun oddities too- an octopus playing the violin or a penguin with a bucket and spade, and these are listed at the back for readers to search for throughout the book. A recurrent theme is the the dangers of floating plastic and other pollution which comes together at the end in a spread titled "Oceans in Danger." With an excellent index this is another great example from this team of an invaluable information resource that is an entertaining and absorbing book which can be dipped in and out of and read with great pleasure. A recommended addition to any school library.
Other Info
From the team behind the best-selling and award-winning Atlas of Adventures series comes the deepest adventure yet. Join two adventurers as they travel through the oceans of the world to discover creatures of the deep and see the unique environments in which they live by exploring 30 key moments in the year's ocean calendar.
Atlas of Ocean Adventures Synopsis
Set your spirit of adventure free with this journey to the world's great oceans, discovering the diversity of life that exists in the deep blue sea. Whether you're travelling long haul with leatherback turtles across the Pacific, snoozing with sea otters or ice bathing with a walrus, this book celebrates the very prescient topic of the world's oceans with Lucy Letherland's animal characters. A natural history lesson in an adventure book, each spread features 10 captions and and facts about every destination.
The 5th title in the best-selling Atlas of Adventures series that has now been translated into 31 languages.
Atlas of Ocean Adventures Press Reviews
Praise for the Atlas of Adventure series:
"Stylish, funny and clever" ~ Fiona Noble, The Bookseller
"Lucy Letherland's stylish illustrations fill the pages with action and detail, making them a delight to explore" ~ Book of the Week, Books for Keeps
"Every pages has dramatic eye-catchin illustrations" ~ The Irish Examiner
"A lovely resource for any primary school and a brilliant book for any child to pore over at home" ~ Booktrust
If you loved this, you might like these...