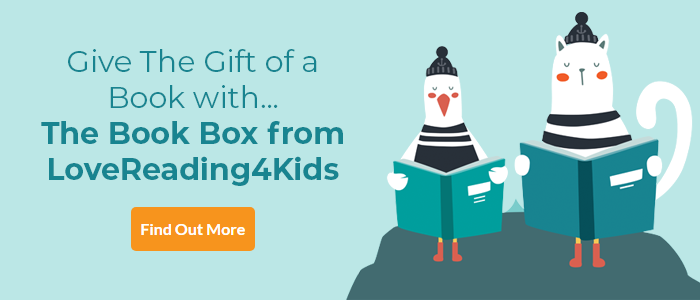 Prisoners of Geography Review
Our World Explained in 12 Simple Maps
Longlisted for the UKLA Book Awards 2021
Maps are endlessly fascinating to children but this book will really open up the world to them. In Prisoners of Geography Tim Marshall reveals how geography has affected civilisations and how countries' histories – and the lives of their people – have been shaped by the position of mountain ranges, valleys, rivers and coastlines. Take Russia for example: even as it grew bigger and more powerful over the centuries, it's always been exposed to attack from the west because of the North European Plain, and still is. In another chapter he explains why it's so important to China that it controls Tibet, and the islands in the South China Seas. By showing the ways geography, history and politics converge he makes complicated stuff – the situation in the Middle East for example – accessible and fascinating. It's a book to get readers of any age thinking and seeing things differently.
Other Info
It has been four years since the original international bestseller adult non-fiction Prisoners of Geography by Tim Marshall (Elliott & Thompson, 2015). This new abridged and illustrated edition will introduce geography, history and politics to the next generation.
Prisoners of Geography Synopsis
How did the USA become a superpower?; Why do people go to war?; And why are some countries rich while others are so poor?
Find the answers to these questions and many more in this eye-opening book, which uses maps to explain how geography has shaped the history of our world. Discover how the choices of world leaders are swayed by mountains, rivers and seas - and why geography means that history is always repeating itself.
This remarkable, unique introduction to world affairs will inspire curious minds everywhere.; A stunning abridged and illustrated edition of the international bestseller Prisoners of Geography, by acclaimed author Tim Marshall.
Prisoners of Geography Press Reviews
Praise for the original edition of Prisoners of Geography:
Quite simply, one of the best books about geopolitics you could imagine: reading it is like having a light shone on your understanding... Marshall is clear-headed, lucid and possessed of an almost uncanny ability to make the broad picture accessible and coherent ... the book is, in a way which astonished me, given the complexities of the subject, unputdownable... I can't think of another book that explains the world situation so well -- Nicholas Lezard, Evening Standard
A fresh way of looking at maps... as guideposts to the often thorny relations between nations -- New York Times
Sharp insights into the way geography shapes the choices of world leaders – Financial Times
If you loved this, you might like these...