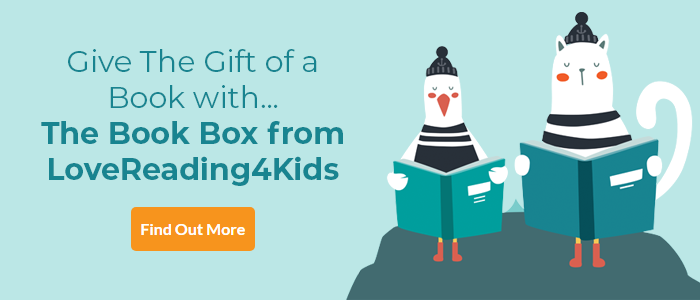 LoveReading View on What's That Noise?
An evocative Arctic setting for a humorous story of animals on the track of a mysterious noise
Naomi Howarth's beautifully expressive pictures have seen her twice nominated for the Kate Greenaway medal and shortlisted for the Waterstone's Book Prize and she is renowned for bringing the wonders of the natural world to life for young readers. In this picture book, which would be a perfect resource for Cold Places topics, we first meet Magnus the Ringed Seal woken from his slumbers by a loud rumbling noise. What could it be? Neither he nor any of his friends- the Arctic Hare, the Snowy Owl, the Arctic Fox and the Polar Bear can identify the source of the noise. It's not the wind nor the ice breaking or trees creaking. But when they reach the sea, wise Walrus has an idea. Magnus is told to dive for juicy pink shrimps, and he brings back a feast for them all to share. Suddenly they realise the noise has stopped and it was Magnus's hungry stomach all along. In a delightful denouement, when they all try to sleep, another loud noise wakes them and this time it is Magnus's snores! The animals are realistically depicted in their glorious Arctic settings but are simultaneously real characters that children can engage with. The end papers have key facts about all the animals featured. This is an enjoyable repetitive tale and a lovely introduction to the animals of a threatened habitat.
Other Info
* Delightful and atmospheric picture book with an Arctic setting
* Stars endearing new character Magnus the Ringed Seal, and also features an Arctic hare, snowy owl, polar bear, Arctic fox and walrus
* Beautifully expressive pictures by an illustrator who was shortlisted for the Waterstones Book Prize in 2015
* Great read-aloud story with gentle humour
What's That Noise? Synopsis
What's that noise? Could it be the creaking of the trees? Or the whistling of the wind? Or the cracking of the ice?
One morning Magnus the seal is wakened by a strange, rumbling sound and he sets off across the Artic plains to ask his friends what could be making the noise....
Hare, Owl, Fox and Polar Bear all try to help, but it is clever Walrus who may have the answer! Set in the Arctic, with beautiful illustrations, this is a funny and delightful picture book - perfect for reading aloud.
What's That Noise? Press Reviews
"From cover to cover, it's a stunner." ~ Red Reading Hub on The Night Dragon
"The artwork is the star of the show [...], the illustrations make this book feel like a treasure. " ~ Booktrust Books we Love on The Night Dragon
"Howarth brings a gorgeously vibrant style to her watercolour and lithography illustrations" ~ The Financial Times on Tug of War
"Colorful and eye-catching artwork... A heartfelt debut" ~ Kirkus Review on The Crow's Tail
If you loved this, you might like these...