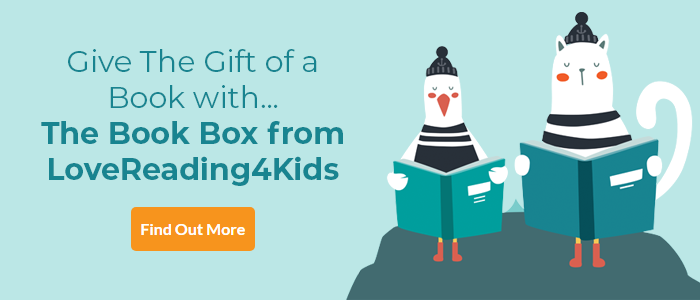 Nothing Ever Happens Here Review
A compassionate, accessible, supportive story that sees a shy heroine find new strength through the experience of her dad's gender transition.
January 2020 Debut of the Month
There's love, friendship and challenging prejudice aplenty in this debut novel by a LGBTQ+ parenting expert.
Introverted Izzy has just started Year 8 and is wildly excited when her favourite teacher announces auditions for a Christmas production of Guys and Dolls. Though shy, she's come to love acting because on stage she "could be whoever I wanted." And Izzy's not the only member of her family who wants - and needs - to be who they really are, as she discovers when her dad tells the family he's transgender and is about to begin transitioning. Though he gently explains, "It's nothing to be ashamed of, it's nothing dirty, I'm not ill", Izzy's older sister reacts angrily, her little brother accepts it in the same way he understands Spider Man and Peter Parker's different identities, while Izzy feels quiet worry about how their lives will change.
The family's journey is honestly and sensitively portrayed as they endure hurtful prejudice alongside many heart-melting moments, such as the gorgeous scene in which the three siblings think-up their new name for Dad. This is at once an important support tool for children in similar situations, and a barrier-breaking, empathy-inducing story for all.
Other Info
A Note from the Author:
A few years ago, when compiling a guide for LGBT parents, I spoke with a trans woman and her adult daughter. This was one of 50 or so conversations in which I got to ask personal questions to families in similar, and very different, situations to my own. I heard some amazing stories. This woman told me about a night, many years before, when she couldn't stop crying: afraid of losing her family, job and marriage if she told anyone who she really was, but unable to continue hiding the truth. Her daughter talked about bullying at school and friends who didn't understand. It hadn't been an easy journey, but now, years after transitioning, she had renewed her wedding vows, remained in her job, and become a doting grandma.
I couldn't get this conversation out of my mind. I wondered, what had happened to get this family from crisis point back to normal life? How children growing up in a family like this navigate such changes? That was how Nothing Ever Happens Here began.
In telling the story, I wanted to show that Dee, and the other trans characters, weren't a 'problem' or an 'issue' – they were parents, friends and colleagues, getting on with their daily lives like anyone else. And, just as importantly, to show readers that if your family seems to be a bit different from everyone else's, it doesn't have to define everything about who you are. The ups and downs of school, friendships and sibling relationships still continue.
We live in a society where trans people are often portrayed as a threat or an oddity. These are the perceptions that Izzy and her family have to fight, helped by the kindness of others, in order to remain strong as a family. I'm so pleased they manage it.
With all best wishes,
Sarah Hagger-Holt

We've got some great stuff related to this book in our KidsZone.
Head over there and check it out now.
Nothing Ever Happens Here Synopsis
This is Littlehaven. Nothing ever happens here. Until the spotlight hits my family.
Izzy's family is under the spotlight when her dad comes out as Danielle, a trans woman. Izzy is terrified her family will be torn apart. Will she lose her dad? Will her parents break up? And what will people at school say? Izzy's always been shy, but now all eyes are on her. Can she face her fears, find her voice and stand up for what's right?
A touchingly honest story about family life, tackling an important LGBTQ+ narrative told in a gentle and accessible voice that inspires discussion, understanding, and acceptance.
Nothing Ever Happens Here Reader Reviews
In addition to our Lovereading4Kids expert opinion some of our Reader Review Panel were also lucky enough to read and review this title. You can click here to read the full reviews.
If you loved this, you might like these...