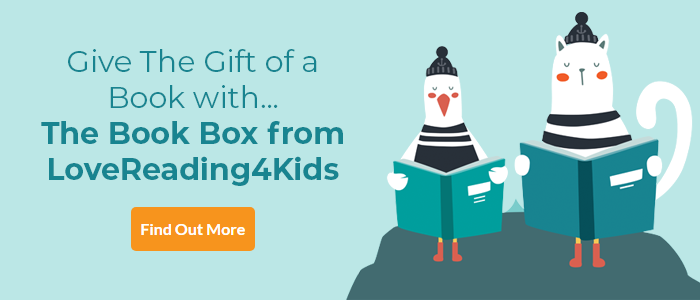 A Heart So Fierce and Broken Review
A thrilling character-driven return to the world of Emberfall, with more magic and a new female lead readers will root for.
January 2020 Book of the Month
This is everything you could ask of a sequel to A Curse So Dark and Lonely, and then some. Readers are returned to the well-formed world of Emberfall and its neighbouring territory of Syhl Shallow, where political ambition and newly revealed secrets threaten Rhen's crown, and where intriguing new characters take centre stage. Among these is Lia Mara, eldest daughter of Syhl Shallow's Queen. Lia Mara has been overlooked as heir to the throne in favour of her beautiful younger sister and, in many ways, the driving message of this tale belongs to Lia, a wise, compassionate young woman who's "used to being underestimated", but stands her ground in the name of doing the right thing.
While Prince Rhen has been freed from the curse of the malevolent enchantress Lilith, his kingdom is now subject to new threats. Rhen's loyal right hand man, Commander Grey, has gone, assumed dead, and there are rumours that Rhen's secret half-brother is about to lay claim to the Emberfall throne.
In hiding rather than dead, Grey encounters Lia and accompanies her to Syhl Shallow. Handsome and powerful, he would make a fine husband for Lia's younger sister, but his heart is elsewhere. The enthralling story of political struggle is thrillingly laced with conflicts of the heart - both romantic and familial - to create a satisfying feast of YA fantasy fiction, with a cliff-hanger climax that suggests a yet more explosive third installment is on its way.
A Heart So Fierce and Broken Synopsis
Find the heir, win the crown. Win the crown, save the kingdom. Harper has freed Prince Rhen from the curse that almost destroyed his kingdom. But all is not well; rumours are rife that there is a rival heir with a stronger claim to the throne and that 'Princess' Harper of Disi is nothing but a fraud. Grey has fled the castle carrying a terrible secret. When he is discovered by soldiers and returned to Ironrose by force, Grey's allegiances begin to shift. And as he grows closer to an enemy princess, he is forced to decide whether he will stand against Rhen for the crown he never wanted ...
A Heart So Fierce and Broken Press Reviews
A wonderful sequel, Emberfall and Syhl Shallow is a believable world, that captures and draws you in. - Children's Book Sequels
Praise for A Curse So Dark and Lonely;
Everything you'd want in a retelling of a classic fairy-tale: a finely drawn fantasy world, a heroine rarely seen in fiction, and a tortured hero with a secret. I have only one complaint: I wish the sequel were already available! - Jodi Picoult
An intensely original retelling. Full of fierce new characters, wicked magic, and wondrous amounts of heart, Brigid Kemmerer doesn't just tell a story, she builds an entire world that you will never want to leave - Stephanie Garber
I couldn't get this creative, suspenseful take on Beauty and the Beast out of my head - Sara Holland
The Beauty and The Beast retelling I've been waiting for. The world Brigid has crafted is so beautifully dark, filled with wild adventure and a modern-day heroine every reader will find a bit of themselves in - Alexandra Christo
A complex, creative, and compelling reimagining of Beauty and the Beast - School Library Connection, starred review
A fast-paced, richly detailed feminist epic - Kirkus Reviews, starred review
A fresh twist on an old story ... Fans of Sarah J. Maas will be eager for this one - Booklist
If you loved this, you might like these...