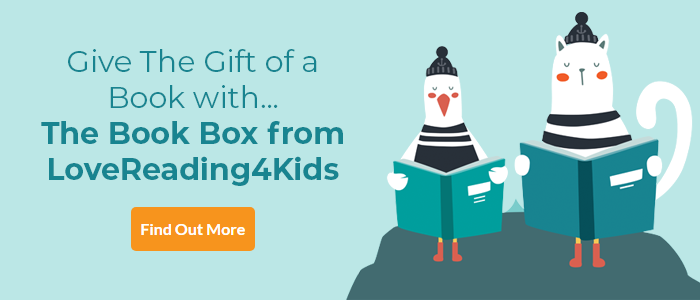 LoveReading View on This Book Is Anti-Racist
A short powerful book challenging individual perceptions – and what to do to about it.
20 lessons on how to wake up, take action, and do the work
This has 20 colourful chapters which slowly build to give a full picture of identities, histories and anti-racism work in the USA, Australia and UK. It is aimed at students (mainly) with the intention to make them feel empowered to challenge racism and stand up for what they believe in. Having said that – it is a powerful and accessible read for everyone.
Tiffany Jewell is an anti-racist, anti-bias educationalist who uses a very carefully chosen vocabulary so that no-one is excluded, supported by the wonderful bright colour illustrations and layout it makes an inviting read on a sometimes difficult topic. Each chapter is a chance for the reader to look at their own beliefs, their power, or their lack of it, and consider what might be possible to change. The chapters are arranged in groupings under the headings of Understanding and growing Identities; Making sense of the world; Taking action and responding to racism; Working in solidarity against racism. If taken as the basis of a series of study this could provide a fascinating term's work (at least) as it covers so much in such a short book.

This makes it sound rather didactic – it isn't, this is a very readable, very informative, very thought-provoking book. Just what we need in this radicalized and strife-ridden world. Buy copies for your school – you won't regret it!
This Book Is Anti-Racist Synopsis
Who are you? What is racism? Where does it come from? Why does it exist? What can you do to disrupt it? Learn about social identities, the history of racism and resistance against it, and how you can use your anti-racist lens and voice to move the world toward equity and liberation.
'In a racist society, it's not enough to be non-racist-we must be ANTI-RACIST.' -Angela Davis Gain a deeper understanding of your anti-racist self as you progress through 20 chapters that spark introspection, reveal the origins of racism that we are still experiencing and give you the courage and power to undo it. Each chapter builds on the previous one as you learn more about yourself and racial oppression. Exercise prompts get you thinking and help you grow with the knowledge.
Author Tiffany Jewell, an anti-bias, anti-racist educator and activist, builds solidarity beginning with the language she chooses - using gender neutral words to honour everyone who reads the book. Illustrator Aurelia Durand brings the stories and characters to life with kaleidoscopic vibrancy. After examining the concepts of social identity, race, ethnicity and racism, learn about some of the ways people of different races have been oppressed, from indigenous Americans and Australians being sent to boarding school to be 'civilized' to a generation of Caribbean immigrants once welcomed to the UK being threatened with deportation by strict immigration laws. Find hope in stories of strength, love, joy and revolution that are part of our history, too, with such figures as the former slave Toussaint Louverture, who led a rebellion against white planters that eventually led to Haiti's independence, and Yuri Kochiyama, who, after spending time in an internment camp for Japanese Americans during WWII, dedicated her life to supporting political prisoners and advocating reparations for those wrongfully interned. This book is written for EVERYONE who lives in this racialised society-including the young person who doesn't know how to speak up to the racist adults in their life, the kid who has lost themself at times trying to fit into the dominant culture, the children who have been harmed (physically and emotionally) because no one stood up for them or they couldn't stand up for themselves and also for their families, teachers and administrators. With this book, be empowered to actively defy racism to create a community (large and small) that truly honours everyone.
This Book Is Anti-Racist Press Reviews
it's not enough to be non-racist—we must be ANTI-RACIST. — Angela Davis
This powerful book has something for all young people no matter what stage they are at in terms of awareness or activism. Essential. — Kirkus Reviews
A book that brings together kids, families, teachers, and administrators in conversation. Tough, vulnerable, important conversation. - Matthew Winner, The Children's Book Podcast
WOW. Have you ever wanted to better understand who you are? What's happening to us in this racially-divided world, and what we can do about it? This Book Is Anti-Racist is bold in its honesty, and brilliant in its illustrative breakdown of an essential vocabulary on race and identity. This racial and intersectional literacy tool models what creative anti-racist work can look like. It has renewed us to keep up the fight. - Winona Guo & Priya Vulchi, authors of Tell Me Who You Are

If you loved this, you might like these...