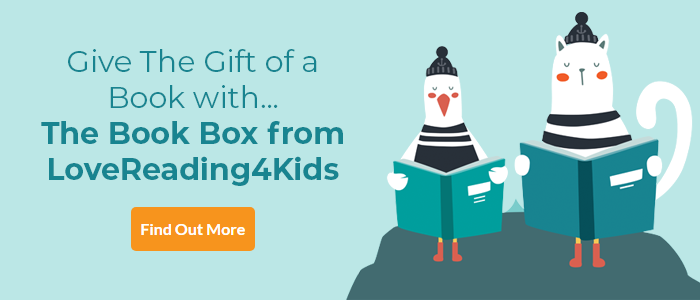 Sofa Surfer Review
Important and empathetic portrayal of teenage homelessness
Longlisted for the UKLA Book Awards 2021
Malcolm Duffy's acclaimed, award winning debut, Me Mam. Me Dad. Me, showed us a writer with a totally authentic voice and the ability to portray the direst of circumstances with honesty, humour and heart. Here, young adult readers will be confronted with the terrifying reality of how easily young people can slip under the radar and lose the safety net of a home to go to. Our hero Tyler is a recognisably grumpy 15-year-old uprooted against his will and relocated in Yorkshire. Still to make any friends and with only his dog for company, he stumbles upon a lanky, fellow outsider called Spyder, at the local pool. She wants him to teach her to swim. Given a purpose at last he has no idea what a tangled web of lies he will end up creating as he gradually realises her homeless predicament and wants to help. Unflinching in its examination of a society which would very much prefer not to 'see' the problem- just like Tyler's parents when they discover what he has been concealing. Tyler makes genuine moral mistakes, but we must admire his tenacity and determination to help at whatever cost to himself. Spyder is utterly convincing too- not wanting pity and justifiably scared of dubious 'charity 'help, she deserves everyone's respect. This is a book which sadly is all too pertinent to the lives of young people today and in the foreseeable political future. A crusading novel that more than lives up to the promise of that powerful debut. Highly recommended.
Other Info
There are 380,000 homeless in the UK. A vast majority are the hidden homeless. The hidden homeless population has soared by two thirds since 2010.
As many as one in five 16-25 year olds sleep on sofas or floors because they have no form of accommodation. The majority of sofa surfers are in unsafe places, at risk of harm or exploitation.
Sofa Surfer Synopsis
15-year-old Tyler's teenage angst turns to outright rebellion when his family leave London for a new life in Yorkshire. He's angry with his parents about the upheaval and furious at losing his home. With only the dog to confide in, Tyler has no idea that a chance meeting with a skinny girl called Spider will lead him into a world he never even knew existed. Spider is sofa surfing and Tyler finds himself spinning a tangled web of lies in his efforts to help her escape her world of fear and insecurity.
Sofa Surfer shows how empathy and action can help those without a home to go to. As with his widely praised debut Me Mam. Me Dad. Me., Malcolm Duffy finds humour and heart even in dire situations. Relevant, warm and rewarding Sofa Surfer is about what happens when going home isn't an option.
Sofa Surfer Press Reviews
'Duffy confirms the promise of his debut Me Mam. Me Dad. Me. in a pertinent and empathetic novel' The Bookseller.
'A story with great heart, and wisdom, which shows the healing power of true friendship' Ele Fountain, author of Boy 87.
Praise for Me Mam. Me Dad. Me:
'It has sweetness and comedy, despite the gravity of its theme' Sunday Times, Book of the Week.
'An assured debut ... Danny's honest distinctive voice brings humour and hope' The Bookseller.
'An intriguing premise and one that Duffy handles with aplomb. The empathy he has for his characters shines through' Irish Times.
'A glorious, soaring voice telling an important story. Made me guts feel funny, like I was on a rollercoaster' Joanna Nadin, author of Joe All Alone.
'A powerful story of filial love when domestic violence gets in the way. An unforgettable central character and a truthful ending make for a truly impactful read.' The Bookbag.
If you loved this, you might like these...