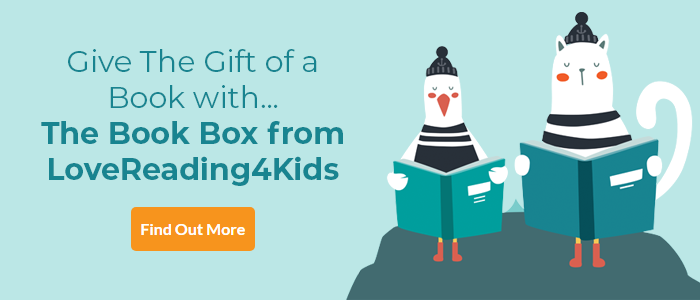 Fabio the World's Greatest Flamingo Detective: Peril at Lizard Lake Review
Unusual detective duo star in fabulous adventures
Fabio the flamingo and Gilbert the giraffe are the animal Holmes and Watson, solving mysteries from their office on the banks of the Laloozee river. A trip in Gilbert's new plane leads them off the beaten track to a small town where there's something fishy going on with the water supply. Red herrings are scattered all over the place before Fabio solves the case, identifying the culprits. It all makes for fun and flamboyant reading (love Emily Fox's illustrations and the fluorescent colour scheme). Fabio and George are a great comic double act and there's real satisfaction to be had as they work out the crimes too.
Fabio the World's Greatest Flamingo Detective: Peril at Lizard Lake Synopsis
In a small town on the banks of Lake Laloozee lives Fabio, the world's greatest flamingo detective. He's not tall or strong, but slight and pink. And he's very, very clever ... Most of the time. But when an unusual lapse of judgement leads Fabio to accept a ride in his associate Gilbert's plane, little does he know he'll be nose-diving into a new mystery!
When the tiny plane crash-lands near a remote village in the savannah, all Fabio wants is a pink lemonade to calm his nerves. But the town well has dried up, and the water didn't just disappear on its own! Fabio's on the case, and it's going to take a daring sting operation to set things right.
The third book in the hilarious and stylish illustrated mystery series from the author of Captain Pug.
Fabio the World's Greatest Flamingo Detective: Peril at Lizard Lake Press Reviews
A welcome addition to the bookshelf to satisfy young readers with the current trend for mystery and detective stories Carousel Magazine
Pink pages and illustrations abound to entice any reader of 6+ or accompanying adult The Guardian
Oodles to appeal to animal fans and young crime lovers alike - Bookseller
Fab illustrations and neon-coloured pages - Angels and Urchins
Even reluctant readers will have a blast - Irish Times