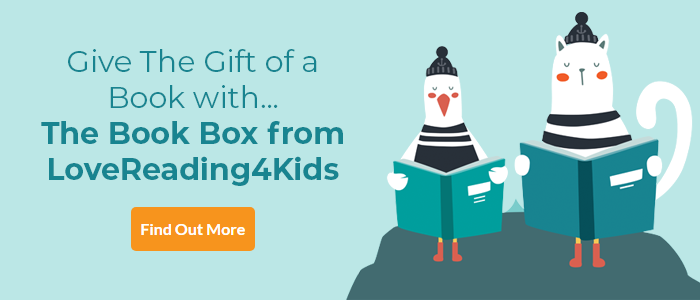 LoveReading View on The London Underground: 50 Things to See and Do
Millions of people use the underground in London every day, but how many of them know the secrets and facts revealed in this fascinating book? Did you know, for example, that you could walk for fifteen minutes through the corridors at Bank station without going over the same steps? Or that there are 49 – 49! – abandoned and disused stations? Or that you can walk between some stations faster than the train? It concludes with various tube challenges, including the ultimate: visit all 270 stations in one day. The record for that is fifteen hours, forty-five minutes and thirty-eight seconds apparently ... All this plus underground history and peeks into the future. A quirky and unputdownable guide to the lines beneath our feet.
Other Info
From the duo that have turned their railway enthusiasm into an ever-growing You Tube community comes their first book for older children and young adults.
50 Things to See and Do are cross-generational activity books for ages 10+, from a dynamic duo whose online following grows by the thousands every month!
Over 150K people follow Geoff Marshall on YouTube for his videos and insights into the London Underground. For the first time Geoff is taking is unique knowledge of the tube system, his nicely nerdish humourand is directing it at the younger section of his fans for a brilliantly fun and fascinating book about London's Underground network. Designed with graphics and line drawings to appeal to older children (or to anyone above 10….)
You can find a lot more fascinating train facts and fun on Geoff Marshall YouTube Channel.

We've got some great stuff related to this book in our KidsZone.
Head over there and check it out now.
The London Underground: 50 Things to See and Do Synopsis
Explore the rarest routes, take historic rides, visit abandoned stations, uncover secret shortcuts, discover letter-based odysseys and embark on unique Tube challenges with this lively, interactive book. Find secret staircases, take an escalator expedition, race the Tube between stops and find the strangest station on the network!
Bursting with facts and activities from YouTube train expert Geoff Marshall with additional sights to see from his co-creator of All the Stations, Vicki Pipe, this book will inspire children - and adults - to seize the moment and explore the hidden world of London's Underground.
The London Underground: 50 Things to See and Do Press Reviews
Praise for The Railway Adventures:
'If you want to have a railway adventure, this excellent book is the best place to start.' - Ian Marchant
'This is a book which not only conveys the enthusiasm and love the two of them have for our railway network, but really does make you want to take a train journey somewhere just for pleasure and to appreciate some of the history and even the hidden stories behind the stations, the busy main lines and quiet rural routes around the country.' - #The Railway Magazine
If you loved this, you might like these...
All versions of this book
About Geoff Marshall, with Vicki Pipe
Geoff Marshall is a freelance video producer making transport films for Londonist and his own YouTube channel. He is a tour guide for Hidden London, taking people inside abandoned tube stations, and has twice held the world record for travelling to all Underground stations in the fastest time possible. Vicki Pipe is a museum education professional by trade, but also an artist and improviser. She has presented in videos for Londonist and on Geoff's YouTube channel on a range of topics from history to Harry Potter. She is passionate about the stories of people, social change and how the railways ...
More About Geoff Marshall, with Vicki Pipe