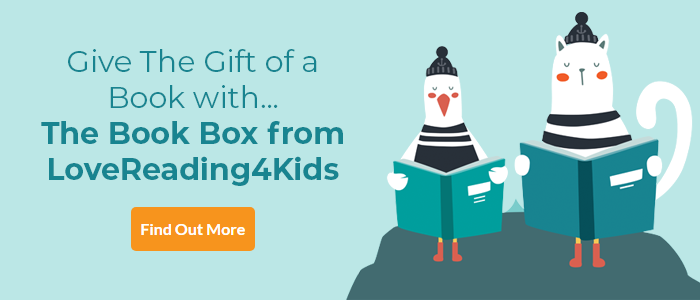 LoveReading View on Hey, Water!
A clever and joyful celebration of the science and language of water
Longlisted for the UKLA Book Awards 2021
This is a superb example of an information text, ostensibly for younger children, but with multi-age and multi-curriculum uses. It is also a thing of beauty, printed on high quality paper doing full justice to the stunning illustrations, with the author's expressive brush work, clever layout and a palette filled with watery blues and greens and the white and grey of rain, fog and snow.
A little girl notices the role of water all around her—a sprinkler, a tap, a stream, a lake. She also notices that water sometimes tries to hide, or change state, and that water is part of every living thing including her. The book concludes with four pages of beautifully clear explanations of water forms (liquid, solid and gas), the water cycle and the all-important conservation of water.
There are some excellent suggestions of how to play and learn about water and true or false questions to check understanding. These are very well suited to older children too, as indeed the book is, as a model of writing and the effective use of figurative language. Poetic descriptions make this an enjoyable read-aloud and the larger font labels that identify the source of the water on each page (including Zoe the narrator) are perfect for vocabulary building for the youngest child. A really well thought out and brilliantly executed early science picture book that deserves a place in every school.
Other Info
Hey, Water! Synopsis
Hey, water! I know you! You're all around.
Join a young girl as she explores her surroundings and sees that water is everywhere. But water doesn't always look the same, it doesn't always feel the same, and it shows up in lots of different shapes. Water can be a lake, it can be steam, it can be a tear, or it can even be a snowman. As the girl discovers water in nature, in weather, in her home, and even inside her own body, water comes to life, and kids will find excitement and joy in water and its many forms.
This book is conversational in tone and good to read aloud, but full of scientific facts narrated from a child's perspective. The artwork is bold and striking, with beautiful design make this attractive to pick up and handle. There is added backmatter on the water cycle, water conservation, and more.
Hey, Water! Press Reviews
'A handsome picture book that's well suited to reading aloud, especially for classroom units on water.' Booklist
'This simple introduction to water is an ideal read-aloud for the youngest scientists. Both school and public libraries will want this striking first science book on their shelves.' School Library Journal, Starred Review
`Portis's main text is spare and accessible, with occasional, effective use of figurative language.' The Horn Book Magazine, Starred Review
`a joyful, lyrical celebration of water' Kirkus
If you loved this, you might like these...