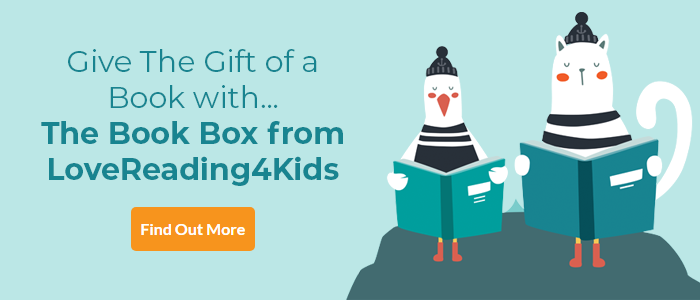 Generation Hope: You(th) Can Make a Difference! Review
Inspiring call to action for the generation that could save the planet
Dynamic and visually appealing, this book inspires young people to think, not only about the planet and the impact that humanity is having upon it, but also about the ways in which we treat each other. Covering a wide range of the sort of issues that young people are likely to be most concerned about, such as climate change, pollution, animal welfare, gender equality, social justice, homelessness and hunger. Each graphically striking double spread introduces a topic and the issues of concern in a lively and accessible way. Then it introduces the young activists that are making a difference around the world. Greta Thunberg is obviously there in several sections, but over 80 young change-makers from all around the globe are featured. Then there are the pages which suggest ways in which the reader can get involved right now. How they can change their own behaviour and how they can impact upon their home and school. It even has ideas for potential eco-businesses. At the end of the book there is a really comprehensive listing of where to find these featured activists as well as organisations, books, media and websites. There is also very welcome advice on maintaining your own safety and wellbeing – the "Don't feed the trolls" page of advice for example. A comprehensive index and glossary of terms completes this no-nonsense, non-patronising call to arms. Full of useful information and fascinating life stories this will undoubtedly be regularly picked up by the young readers it is aimed at.
Generation Hope: You(th) Can Make a Difference! Synopsis
Meet Generation Hope, young activists around the globe who are acting now to save the world. Generation Hope: You(th) Can Make a Difference introduces 20 global issues and many change-makers, like Greta Thunberg, who are doing something to make the world a better place. Generation Hope looks at everything from climate change and plastic pollution to radical kindness and animal welfare. Facts, stats and practical tips for taking action are laid out in a clear graphic style, with issues explained in a bite-sized, easy-to-read way.
Issues covered include: eco-preneurs gender equality and children's rights nature and wildlife conservation hunger and homelessness eco-anxiety and mental health.
The young activists profiled include: Greta Thunberg Marley Dias Bana Alabed Mikaila Ulmer Millie Bobby Brown And many more!