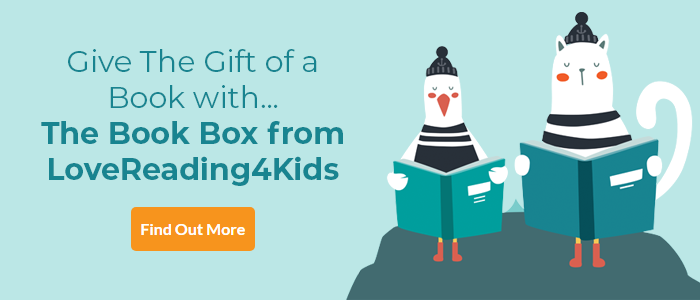 The Gravity of Us Review
A media-hyped mission to Mars. A young journalist working to shore-up the course of space exploration history. And a whole lot of heady romance.
June 2020 Debut of the Month
At seventeen, Brooklyn hipster Cal is a successful social media journalist accustomed to living in the public eye, with a whopping 435,000 followers on the FlashFame app. But even Cal isn't ready for the unforgiving media storm he's thrust into when his pilot dad is shortlisted for NASA's Orpheus mission to Mars. Initially dead against leaving Brooklyn, Cal begins to wonder whether "maybe Clear Lake, Texas, has a story out there just waiting for me to uncover." And then there's handsome Leon, one of the other "Astrokids", who's set his heart pounding before they've even met.
On arrival, and immediately thrust into the spotlight by StarWatch reality TV show, Cal finds himself "admitting I like our new home, even this town", which in turn "feels like I'm abandoning my old life." Maybe this is down to his contradictory nature - Cal is anything but a straightforward teenager. He doesn't think like one. He doesn't speak like one. Indeed, his thought processes and dialogue can seem out of kilter with his age. He needs everything just-so, but at the same acts impulsively. For example, he can't stop himself from broadcasting news about his dad to his followers, which - as predicted - results in him facing the wrath of StarWatch.
Cal's settling-in has a lot to do with his rollercoaster romance with Leon. It's starts out with the thrust of a rocket launch ("This crush is strong. This crush is too powerful. This crush will be the end of me"), and then comes a crash to earth alongside tragedy striking the mission. In the aftermath of this, Cal finds himself working to expose Starwatch's agenda, both to clear his name and save the mission, and the truths revealed sure ain't pretty.
Covering mental health issues (via Leon's depression and Cal's mom's anxiety) alongside a whirlwind coming-of-age gay love story, The Gravity of Us is an entertaining YA debut that gives many underrepresented folk a chance to see themselves on the page, with the added kick of space exploration and media ruthlessness.
The Gravity of Us Synopsis
Cal wants to be a journalist, and he's already well underway with almost half a million followers on his FlashFame app and an upcoming internship at Buzzfeed.
But his plans are derailed when his pilot father is selected for a highly-publicized NASA mission to Mars. Within days, Cal and his parents leave Brooklyn for hot and humid Houston. With the entire nation desperate for any new information about the astronauts, Cal finds himself thrust in the middle of a media circus. Suddenly his life is more like a reality TV show, with his constantly bickering parents struggling with their roles as the perfect American family.
And then Cal meets Leon, whose mother is another astronaut on the mission, and he finds himself falling head over heels--and fast. They become an oasis for each other amid the craziness of this whole experience.
As their relationship grows, so does the frenzy surrounding the Mars mission, and when secrets are revealed about ulterior motives of the program, Cal must find a way to get to the truth without hurting the people who have become most important to him.
The Gravity of Us Press Reviews
Phil Stamper's The Gravity of Us is the first love, first launch, astronaut story I didn't know I needed. I'm so starry-eyed for this wise, romantic gem of a book. - Becky Albertalli, bestselling author of Simon vs. the Homo Sapiens Agenda
A big-hearted, witty, and intensely relatable debut about reaching for your dreams without losing what grounds you. - Karen M. McManus, New York Times bestselling author of One of Us is Lying and Two Can Keep a Secret
A grounded romance that shapes into its own lovely constellation. - Adam Silvera, New York Times bestselling co-author of What If It's Us
The Gravity of Us speaks poignantly of the things that will attend every human endeavor: family, struggle to know one's self, and the kind of love that makes you feel like you're hurtling to the stars. - Jeff Zentner, Morris Award winning author of The Serpent King
A sweet-spirited romance that will capture readers' hearts and imaginations. - Booklist, starred review
Stamper crafts a sweet fish-out-of-water tale that also shrewdly explores the intersection between social class and modern media culture...A charming and satisfying first novel. - Kirkus Reviews
Given the important issues raised-media responsibility, NASA and politics, friendship and romance, mental health-this has something for a lot of different teen readers. - School Library Journal
A openhearted novel that shows a realistic, imperfect queer relationship and a young man growing to know and to be true to himself even when everything is shifting around him. - Publishers Weekly
If you loved this, you might like these...