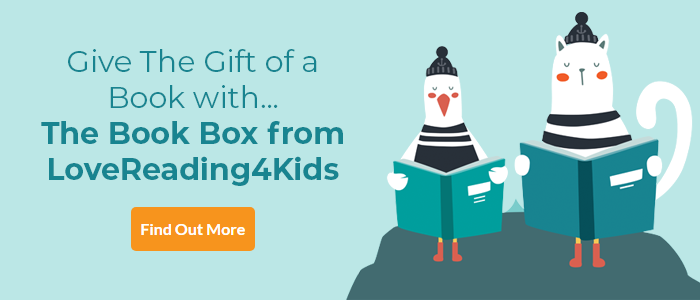 Hideous Beauty Review
A hard-hitting, coming out, coming-of-age thriller hinged around a love of a lifetime
Exploring the all-consuming throes of love, malicious secondary school social politics, sexual abuse, and how difficult coming out can be, William Hussey's Hideous Beauty is a top-notch YA thriller with hard-hitting emotional resonance.
Forced by social media exposure to come out earlier than planned, Dylan and his gregarious boyfriend Ellis reveal their relationship to the world in spectacular style at a school dance: "Okay, Dylan, this is it. No going back. The closet door is firmly barred behind you, chained and bolted. No re-entry, no refunds. It's gay all the way from here on out." Riding high after an unexpectedly jubilant response to their revelation, tragedy strikes when they leave the party - Ellis becomes angry and their car plunges into a lake. While Dylan is rescued, Ellis drowns, leaving Dylan wracked with grief and guilt: "I deserve the pain. I deserve the crazy. I deserve a messed-up hand. No one's taking these things away from me." Set on trying to "find out who pulled me out of that car and why they left Ellis to drown", it's not long before Dylan stomps into a viper's nest, uncovering jaw-dropping truths that set him - and readers – reeling. With his family less than supportive, at least best friend Mike remains at Dylan's side, even though he's undergoing chemotherapy for leukaemia.
Gripping, moving and unflinchingly honest, this is a fiercely affecting novel, told through the cleverly interwoven collision of two timelines.
Other Info
William Hussey says, "For Usborne to be publishing Hideous Beauty is an absolute dream come true. My brilliant editor Stephanie King has helped to hone what we hope is not only a heart-breaking LGBTQ+ love story but a compulsive, page-turning mystery that also deals with issues of modern intolerance. Hideous Beauty came out of my work as an author visiting schools and conversations with dozens of LGBTQ+ student groups. In these discussions, young people often told me about the fear and dangers they encounter, even in apparently liberal, progressive environments, and how 'acceptance' can easily turn to hostility. This book really wouldn't have been possible without the frankness, bravery and insights of these students."
A Piece of Passion from editor Stephanie King; "Assured, dynamic, expertly paced, moving and page-turning, William's writing is irresistible..His dialogue is some of the sharpest, wittiest and truest I have read in a very long time and his characters are strong, moving and he tells the story of Dylan and Ellis's relationship with authenticity, heart and refreshing frankness. This is a musthave summer read for all YA fans in 2020."
Hideous Beauty Synopsis
Dylan is forced to come out after his secret relationship with Ellis is exposed on social media, but to his surprise, everyone is really supportive - or appears to be. But Dylan's and El's happiness is short-lived, and following a tragic accident, Dylan begins to realize how little he knows about the boy he loves...or those closest to him.
Hideous Beauty Press Reviews
"The UK finally has an answer to Adam Silvera." @elfcouncillor
"A touching tale of LGBTQ+ identity with an intense, emotional mystery...poignant and powerful." @bradleybirkholz
"Beautifully written and unpredictable." @faridahlikestea
"Had me completely hooked in a way that only the likes of Adam Silvera and Karen McManus have managed." @LoofyJ
"I love love love this book. Buy it, read it, support it. Brilliant, realistic characters; excellent queer representation; thrilling mystery; important themes; beautiful writing. Essential reading." @nocaptainreuben
"A mystery with same sex kissing. Lots of kissing. Heartbreakingly good." @PewterWolf
"A thriller like nothing I have ever read before... a beautiful, horrific, funny, sad, hilarious and tragic story. I implore everyone to read it." @DMan1504
"A brilliant reminder that regardless of our orientation, our race, our gender, our upbringing…we are all dealing with things, and we all need to be there for each other." @GKSihat
If you loved this, you might like these...