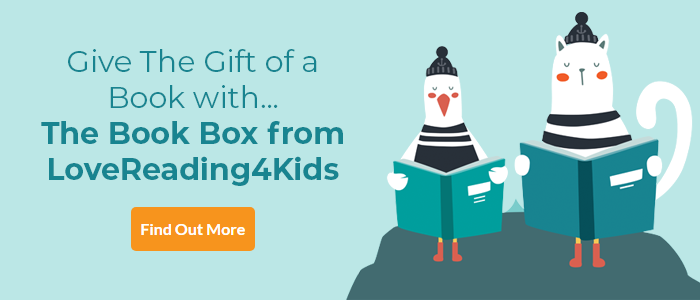 You can write awesome stories Review
Write yourself an adventure with this excellent guide
July 2020 Book of the Month
There's never been a better time to encourage children to dream up adventures and then turn them into written stories. This lively how-to book will certainly inspire them and is packed with story-writing ideas to get them started, and a wealth of really good writing advice (whatever your age). Its author Joanne Owen is herself a successful writer for children and it shows. She shares real tips of the trade, from ways to spark ideas to techniques that will make your writing really effective. There are lots of practical exercises, all of them fun and stimulating. With space to write your stories down, young writers can get going straightaway and the lessons they learn will be useful throughout their lives.
Get a copy in time for National Writing Day on 24th June, a chance for everyone to enjoy some creative writing.
**** Read a Q&A with the author, Joanne Owen with tips for writing and recommendations for Summer Reading
Other Info
You Can Write Awesome Stories is part of the You Can series, the perfect how-to series for curious kids.
Kids can try lots of brilliant stuff with the fun You Can series from Collins - write awesome stories, draw brilliant pictures, grow your own food, take amazing photos, have an outdoor adventure, save the planet - there's something for everyone!
YOU CAN Draw Brilliant Pictures
YOU CAN Have an Outdoor Adventure
You can write awesome stories Synopsis
Get thinking, get scribbling and get inspired! Always wondered if you could be the next best-selling author? This book is what you need to get great at writing in no time at all. It's easy to understand and tells you exactly what you need to know step-by-step.
* Easy-peasy tips on how to create characters, set the scene, and design the perfect ending
* Space to write - make notes, keep track of what you have written and make the book your own
* Packed with fun writing projects guaranteed to spark your imagination!
If you loved this, you might like these...