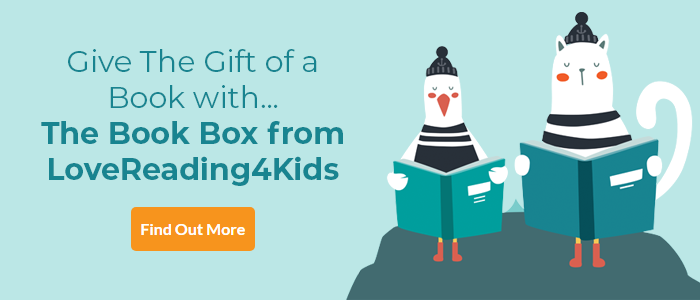 LoveReading View on Harry Potter and the Order of the Phoenix – Gryffindor Edition
This Gryffindor House Edition of Harry Potter and the Order of the Phoenix celebrates the noble character of the Hogwarts house famed for its courage, bravery and determination.
Harry Potter is due to start his fifth year at Hogwarts School of Witchcraft and Wizardry. He is desperate to get back to school and find out why his friends Ron and Hermione have been so secretive all summer. But before he even gets to school, Harry survives a terrifying encounter with two Dementors, attends a court hearing at the Ministry of Magic and is escorted on a night-time broomstick ride to the secret headquarters of a mysterious group called 'The Order of the Phoenix' ...This is a gripping and electrifying novel, full of suspense, secrets, and - of course - magic.
Harry Potter and the Order of the Phoenix – Gryffindor Edition Synopsis
Let the magic of J.K. Rowling's classic Harry Potter series transport you to Hogwarts School of Witchcraft and Wizardry. Harry's fifth year at Hogwarts is packed with more great Gryffindor moments and characters, including Harry's leadership of Dumbledore's Army – not to mention Ron's unexpected triumph as Gryffindor Keeper!
Each Gryffindor House Edition features vibrant sprayed edges and intricate gold foiling. The Order's iconic phoenix symbol rises from the flames at the very centre of the front cover, framed by stunning iconography of The Burrow, home of the Weasley family. In addition to a bespoke introduction, the book also includes new illustrations by Kate Greenaway winner Levi Pinfold, including a spectacular portrait of Sirius Black. All seven books in the series will be issued in these highly collectable, beautifully crafted House Editions, designed to be treasured and read for years to come.
A must-have for anyone who has ever imagined sitting under the Sorting Hat in the Great Hall at Hogwarts waiting to hear the words, 'Better be GRYFFINDOR!'
Harry Potter and the Order of the Phoenix – Gryffindor Edition Press Reviews
I've yet to meet a ten-year-old who hasn't been entranced by its witty, complex plot and the character of the eponymous Harry Independent
Spellbinding, enchanting, bewitching stuff Mirror
Teachers say a chapter can silence the most rowdy of classes Guardian
One of the greatest literary adventures of modern times Sunday Telegraph
The Harry Potter stories will join that small group of children's books which are read and reread into adulthood TLS
If you loved this, you might like these...