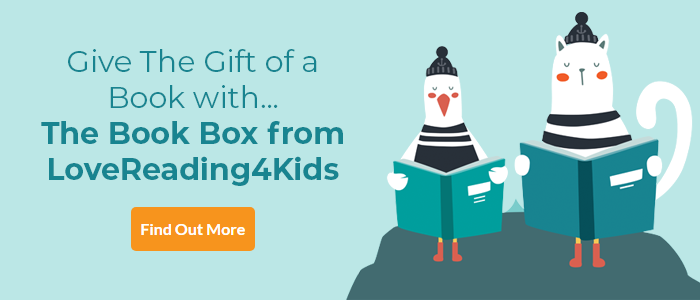 LoveReading View on The Invisible Boy
A powerful contemporary novel for readers of 11+ about slavery, friendship and standing up for what is right
A Julia Eccleshare Pick of the Month September 2020
Cleverly blending an upbeat story of a girl who loves Superman comics and is determined to be a super sleuth in the style of Lois Lane and a contemporary story of a child being trafficked and held in slavery, The Invisible Boy is a fast-paced read with a strong message. When Nadia's dog is rescued by a boy she has never seen in the neighbourhood before, she immediately labels him 'The Invisible Boy' and is determined to find out who he is. Influenced by the comics she reads Nadia is used to making up dramas, often jumping to the wrong conclusions! How Nadia pieces together the real story of her new friend is a well-crafted drama. Nadia's shock and horror is powerfully conveyed.
Other Info
A message from the author, Alyssa Hollingsworth; 'Trafficking happens in every part of the United Kingdom— from nail salons in Bath to hotels in rural Scotland to flats in London. It can happen around big events—like elections, the Olympics or the World Cup—and it can take place in the ordinary workings of a neighbourhood. Like Aunt Lexie says in this story, trafficking can be difficult to spot because it almost never looks exactly the same way twice. It can be very hard to face a potential trafficking victim and let yourself actually see them. And that's the hardest part: Seeing.'
Julia Eccleshare's Picks for September 2020
The Time of Green Magic by Hilary McKay
Tiger, Tiger, Burning Bright! by Fiona Waters & Britta Teckentrup
Elmer and the Lost Treasure by David McKee
The Invisible Boy by Alyssa Hollingsworth
School by Britta Teckentrup
Spooky School by Sam Lloyd
Super Cats v Dr Specs by Gwyneth Rees
The Invisible Boy Synopsis
Twelve-year-old Nadia has discovered a new and dangerous secret: she is lonely. Then two things happen that change everything. She meets Eli, who she suspects may be a superhero, and she finds a strange letter under the dried juniper branches. The next day Nadia gathers her courage to take the letter to Eli. But something about Eli's family is very strange. Why doesn't he let her step close to the house? And is her new friend hiding his own secrets?
From the author of the UKLA Book Award-winning The Eleventh Trade comes a second novel with a powerful modern message - for readers of 11+. The Invisible Boy addresses a serious topic through an engaging story, encouraging a conversation around a difficult and important subject. Alyssa wants to give children, parents and teachers a way to start a conversation around modern slavery and directions on what do if you suspect someone you know is in trouble.
The Invisible Boy Reader Reviews
In addition to our Lovereading expert opinion some of our Reader Review Panel were also lucky enough to read and review this title. You can click here to read the full reviews.
The Invisible Boy Press Reviews
Both a quest story and a friendship story, this book brings to life the traumatic reality refugee children experience in a world filled with borders and walls. - Kirkus Review
'A heartwarming story of life as a refugee, about friendship, overcoming tragedy, and an exciting quest. A classic book relevant to the events in the world today.' -- Jess Butterworth, author of Running on the Roof of the World
When we write stories about cultures other than our own, we listen to people with the life experience. Alyssa Hollingsworth has done more than that - she has lived alongside and befriended people who have shared their stories. I wasn't just introduced to Sami. I was introduced to a whole culture...Readers will cheer Sami on in his quest and cry with him when he shares his worst experiences. A true read for empathy and a great story of our times - Book Murmuration
This book is thoughtful and poignant, important without ever losing sight of hope ... It's so packed with themes and questions that would also make it a fantastic class book for schools ... It's an incredible debut, and I hope, a future children's classic - Phonetic Mangoes
I love this book. It is simply written but the genius of it comes in the topic and how it draws children (especially boys) into the story through commonality with the protagonist, and then transports them into a different world ... It's a fantastic choice for helping children who are stuck in rut to read more widely ... A story of survival, love and understanding. By the time I got to the middle, I couldn't put it down - Just Imagine
Vibrant characters and a lively narrative draw the reader straight into this story - Inis Reading Guide
If you loved this, you might like these...