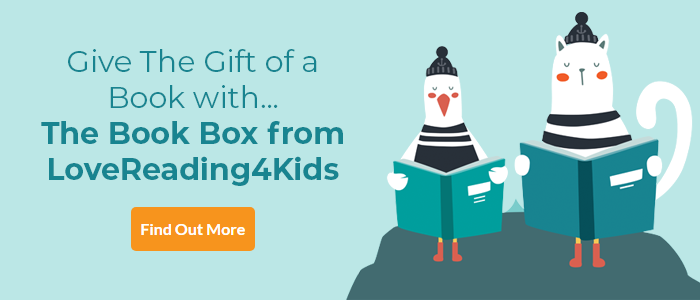 LoveReading View on Punching the Air
Searingly potent verse novel about racial injustice and the power of art.
September 2020 Book of the Month
Co-written by award-winning novelist Ibi Zoboi and Dr Yusef Salaam, a prison reform activist, poet and one of the Exonerated Five, Punching the Air is a timely, heartachingly powerful free verse novel. Through its shatteringly succinct lyricism, Amal's story is a mighty call to action that rouses readers to question the deep-rooted and damaging consequences of racially biased societal systems, while radiating the light and hope of art and Amal himself.
Sixteen-year-old Amal is a talented poet and artist, but even at his liberal arts college, he's victimised by destructive preconceptions, deemed disruptive by people who "made themselves a whole other boy in their minds and replaced me with him." Amal's budding life careers off-course when he's wrongfully convicted of a crime in a gentrified area. Even in the courtroom it feels to him "like everything that I am, that I've ever been, counts as being guilty". Standing before judgemental eyes in his specially chosen grey suit, he's aware that "no matter how many marches or Twitter hashtags or Justice for So-and-So our mind's eyes and our eyes' minds see the world as they want to/Everything already illustrated in black and white."
In the detention centre, Amal considers his African ancestry: "I am shackled again," he says. "Maybe these are the same chains that bind me to my ancestors. Maybe these are the same chains that bind me to my father and my father's father and all the men that came before." He expresses society's double standards with searing clarity too - Black boys are "a mob/a gang ghetto/a pack of wolves animals/thugs hoodlums men" while white boys "were kids having fun home loved supported protected full of potential boys."
But through the beatings and despair, through anger and frustration, Amal finds solace in the supportive letters he receives from a girl in his school, and his "poet, educator and activist" teacher. By turns soul-stirring and inspiring, this sharp exposure of injustice and testament to the transformative power of art comes highly recommended for readers who love the work of Jason Reynolds and Elizabeth Acevedo.
Find a selection of recommended books that celebrate difference in our blog, Diverse Voices.
Other Info
A message from Ibi Zoboi: "At the center of Amal's story is the cycle of racial violence that continues to plague the United States. But this is not just a story about a crime or race. It's about the power of art, faith, and transcendence in the most debilitating circumstances."
Yusef Salaam: "Punching the Air reflects not only my story, but the stories of millions of young boys and girls of color who face the injustice of mass incarceration and the criminal justice system. Books have the power to change the way we think and transform societies. This novel is a continuation of my work to shine a light on the reality of the criminal justice system in the U.S. and inspire young people to advocate for change."
Alessandra Balzer, Vice President and Co-Publisher of Balzer + Bray: "It's rare to have the opportunity to publish a book that feels truly essential to the canon of children's literature—and Punching the Air is such a book. Working with Zoboi and Salaam was an incredibly powerful experience. Their writing is unflinching in its indictment of the systemic racism that has led to problems of wrongful conviction and mass incarceration in the United States.
A Piece of Passion from the publisher, Harriet Wilson, Publishing Director HarperCollins Children's Books: "I am extremely proud to be publishing Amal's story for a UK audience. While set in the U.S. penal system, this story speaks to us all, challenging us to examine the deep injustices in our societies. But perhaps most importantly it encourages young readers who encounter daily prejudice to reach beyond perceived limitations and look to a hopeful future."
Punching the Air Synopsis
'Boys just being boys' turns out to be true only when those boys are white. Suddenly, at just sixteen years old, Amal Shahid's bright future is upended: he is convicted of a crime he didn't commit and sent to prison. Despair and rage almost sink him until he turns to the refuge of his words, his art. This never should have been his story. But can he change it?
With spellbinding lyricism, award-winning author Ibi Zoboi and prison reform activist Yusef Salaam tell a moving and deeply profound story about how one boy is able to maintain his humanity and fight for the truth, in a system designed to strip him of both.
Punching the Air Press Reviews
'Zoboi and Salaam have created nothing short of a masterwork of humanity, with lyrical arms big enough to cradle the oppressed, and metaphoric teeth sharp enough to chomp on the bitter bones of racism. This is more than a story. This is a necessary exploration of anger, and a radical reflection of love, which ultimately makes for an honest depiction of what it means to be young and Black in America.' - Jason Reynolds, award-winning, bestselling author of Long Way Down
'Punching the Air is the profound sound of humanity in verse. About a boy who uses his creative mind to overcome the creativity of racism. About a boy who uses the freedom of art to overcome his incarceration. About you. About me. Utterly indispensable.' - Ibram X. Kendi, National Book Award-winning and #1 New York Times bestselling author of Stamped and How to Be an Antiracist
'In this beautifully rendered book, we are reminded again of how brilliant and precarious our Black Lives are and how art can ultimately heal us.' - Jacqueline Woodson, award-winning, bestselling author of Brown Girl Dreaming
Praise for Black Enough, edited by Ibi Zoboi;
'A powerful collection that opens the reader's eyes to the breadth and diversity of contemporary experience in America' - June Sarpong, author of Diversify
'A breath of fresh air . . . nuanced and necessary.' - Kirkus Reviews (starred review)
'The stories, all worth savoring, share a celebratory outlook on black teenagers fully and courageously embracing life.' - Publishers Weekly (starred review)
Praise for American Street by Ibi Zoboi;
'Self-assured, elegant and utterly captivating.' - The New York Times
'Fierce and beautiful.' - Booklist (starred review)
If you loved this, you might like these...