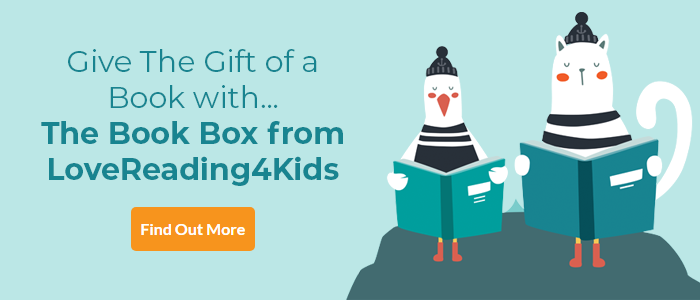 LoveReading View on The Haunting of Aveline Jones
Deliciously creepy story of a haunted village
October 2020 Debut of the Month
Some girls like ballet; some like football; Aveline Jones likes ghosts. And anyone who enjoys a creepy, well-plotted, atmospheric ghost story will love this book. The setting is a little West Country fishing port, where Aveline is staying with her aunt while her mother is away. Hallowe'en is approaching and Aveline is unsettled by the village's custom of leaving life-size manikins of children outside the houses – it's seriously spooky. A visit to the local second-hand bookshop begins an adventure that will reveal the reason for the dolls, and one that sees Aveline herself caught up in an old tragedy that still haunts the villagers. It's deliciously creepy reading, just the thing to add a frisson of fear as the nights draw out and highly recommended!
Other Info
The author says "I have a deep-rooted love of the British countryside and coast. They can be wild, wonderful and also scary places. All that history is soaked up and ever-present in the environment. You're surrounded by the ghosts of those who have gone before."
Phil Hickes was first inspired to write The Haunting of Aveline Jones by a visit to Lyme Regis and the notion of second hand books: how they create a connection between the new reader and someone they've never met.
The Haunting of Aveline Jones Synopsis
Aveline Jones loves reading ghost stories, so a dreary half-term becomes much more exciting when she discovers a spooky old book. Not only are the stories spine-tingling, but it once belonged to Primrose Penberthy, who vanished mysteriously, never to be seen again. Intrigued, Aveline decides to investigate Primrose's disappearance. Now someone...or something, is stirring. And it is looking for Aveline.
Turn on your torches, and join Aveline Jones in her first charmingly spooky mystery, from debut author Phil Hickes.
The Haunting of Aveline Jones Press Reviews
Spooky and thrilling - I'll be sleeping with the lights on tonight! - Helena Duggan
If you loved this, you might like these...
All versions of this book
About Phil Hickes
Born in the UK, Phil now lives with his wife in Portland, Oregon, where he works as an advertising copywriter. He has a passion for horror, ghosts, and all things that go bump in the night. His short stories have been published in adult horror anthologies, but Phil turned his hand to writing middle grade as he wanted to create the same visceral thrill he remembers from reading Alan Garner, Clive King and Roald Dahl. The Haunting of Aveline Jones is his first middle grade novel.
More About Phil Hickes