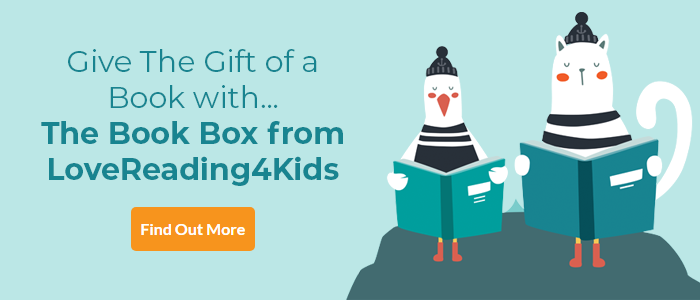 Wuthering Heights: A Retelling Review
Riveting, readable re-telling of Emily Brontë's tragi-romantic classic
Interest Age Teen Reading Age 9
Tanya Landman's storytelling skills shine bright in this potent re-telling of Emily Brontë's Wuthering Heights. Specially written to engage reluctant and dyslexic readers, this soars with passion, pinches with the pain of tragic love and brings Brontë's commentary on social class to the fore.
"It just wasn't in me to be the obedient, devoted daughter my father craved," Cathy states near the start of her story, shortly before her father takes-in beggar boy Heathcliff, with whom she forms a soulful bond that will last a lifetime - and beyond. "The two of us together were bigger than the sky and freer than the wind", she effuses. They're wild, and united in their loathing of Cathy's cruel brother who demotes Heathcliff from family member to servant (and later labourer) when their father dies.
When Cathy agrees to marry a well-off suitor, hoping to use his wealth to free Heathcliff from the hellhole Wuthering Heights has become, misfortune after misfortune strikes. But theirs is a love that endures everything, and Landman's re-telling does a remarkable job of conveying the conflicts and tragedy of the original.
Other Info
Barrington Stoke is the foremost publisher of dyslexia friendly books and those for reluctant readers. Here on Lovereading4kids we are constantly selecting new titles and refreshing our special dyslexia friendly category.
Click here to view our current selection which is broken down by age range.
Wuthering Heights: A Retelling Synopsis
The night that Heathcliff, an unkempt orphan, arrives at the Heights, Cathy's life will change for ever ... but theirs will not be a happy love story.
From a harsh childhood to a foolish marriage, a troubled path of pain and punishment lies ahead. Yet no matter how they suffer, they cannot stay apart - for whatever souls are made of, Cathy's and Heathcliff's are the same.
After all these years, will Cathy's ghost find the peace that life denied her?
Wuthering Heights: A Retelling Press Reviews
Praise for Jane Eyre: A Retelling;
"This nippy, easy-to-digest condensing and rewriting of the novel ... doesn't put a word wrong ... Readers, I hope you devour it." Times, Children's Book of the Week
If you loved this, you might like these...