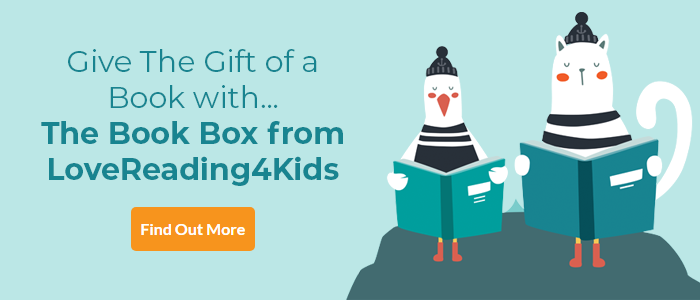 Snow Ghost Review
The perfect picture book for this time of year, a heart-warming celebration of hope and belonging
If ever there was a picture book to be enjoyed in the long winter nights, when there's a crackle of frost in the air, it's this one. Snow Ghost comes shimmering out of the air, she soars over hills and woods, darkening as evening draws in, searching for somewhere to settle. Nowhere seems to offer a welcome and she's lonely and getting tired when on top of a hill she spots a small farm with two happy children in the garden. They all play together in the snow until night falls completely and as the children go in, Snow Ghost settles on the roof, home at last. Snow Ghost is a magical creation in Diana Mayo's illustrations, floating across the pages almost not there, yet a tangible presence, and we look down with her on the valleys, fields and quiet little town below. The sense of stillness – then joy and hope – is perfectly captured in Tony Mitton's text which is as graceful and airy as Snow Ghost herself. A perfect story for this time of year, a celebration of hope and belonging.
You can find more wintry & festive stories in our Best Books for Kids this Christmas collection!
Snow Ghost Synopsis
Snow Ghost came whispering out of the air, Oh, for a home to be happy - but where?
Flying through the swirling, snow-filled skies, Snow Ghost searches for a place to call home, swooping gracefully over the whirling traffic of town, winding her way through the dense, tangled wood and to the top of the blustery hill. Then on the quiet calm of the moors, she sees a girl and a boy playing. She breathes magic and sparkle into their play until it's time for them to stumble back home to bed. And while shimmers of moonlight cast their glittering light, Snow Ghost curls herself round the roof of the farmhouse. She has found her happy home at last.
A timeless story of hope and belonging, perfect for sharing with loved ones this winter.
Snow Ghost Press Reviews
A charming book with stunning illustrations and lyrical rhyming text [...] The illustrations truly set this story apart and the magical feel to them will draw you in! - NetGalley Reviewer
Snow Ghost will make winter nights a delight for both children and the adults! - NetGalley Reviewer
If you loved this, you might like these...