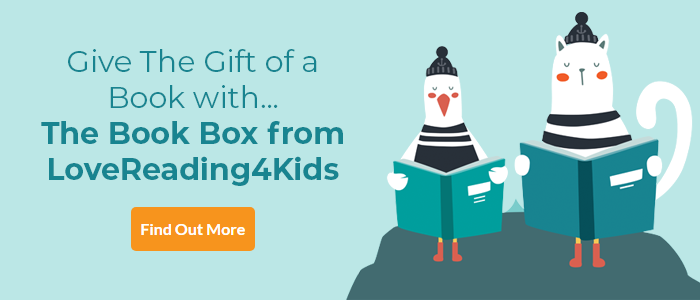 LoveReading View on Cherry Moon
100 poems inspired by the natural world and filled with a sense of joy and wonder
Winner of 2020 CLiPPA
At a time when children need nature more than they ever have, Cherry Moon is a book to treasure. It contains one hundred short poems – intense bursts of colour, sound and sensation, all inspired by the natural world – a plum tree coming into fruit , the moon in a rosy twilight sky, that noise your feet make walking through mud... Though they seem over in a moment, there's a thoughtfulness and depth to the poems that will make you pause and images that will stay with you, so that you'll find yourself returning to them again and again. It's a superb introduction to poetry for the very young and a wonderful book to share; beautiful to look at too, thanks to Junli Song's stunning screen print illustrations.
Other Info
A note from Zaro Weil : "One day when I was little, I went for a walk with my father in the woods. It was May. Sunset. Looking up, the sky slid into wisps of pink while the trees turned a strange incandescent green. Some birds flew off, shaking the leaves as they went. A grey squirrel raced up one of the trunks. I noticed a full moon overhead. It was pink. Like a distant ripe cherry. I took my father's hand. Nothing had ever seemed so perfect to me. So mysterious. Or so powerful. I never forgot that walk in the woods; that electric sense of oneness with nature I had felt so many years ago. And a long time later, when those memories flew back into my head, I just had to write them down. I wanted to experience all over again the sense of joy and wonder I had felt in the woods that twilight."
Cherry Moon Synopsis
This wondrous poetry collection captures eye-popping moments, tender observations and a thousand whimsical reflections on the sheer joy of the natural world.
Cherry Moon bubbles with excitement and creativity. Discover parades of beast-doodles, preposterous penguins, talking blossoms, razz- dazzle birds, humble fleas and host of other exotic and everyday creatures who literally jump off the page and into our hearts.
Thought-provoking, sensitive and delightfully original, Cherry Moon poses big questions about life with poems and other small gatherings of words; encouraging children of every age to explore the power, enchantment and sheer wonderfulness of nature.
Cherry Moon Press Reviews
"This big, beautiful book would make a wonderful present; it's a book to pore over again and again. The poems bounce around the page, enjoying the freedom of the white space, punctuated by glorious screenprinted artwork from Junli Song in a cool retro palette. This is a book to enchant, inspire and treasure." Book Trust
"This is assuredly a terrific collection and one to encourage readers, young and not so young, to open wide their eyes and sharpen all their senses to the wonderful world of nature... Enchantment through and through." Jill Bennett, Red Reading Hub
If you loved this, you might like these...