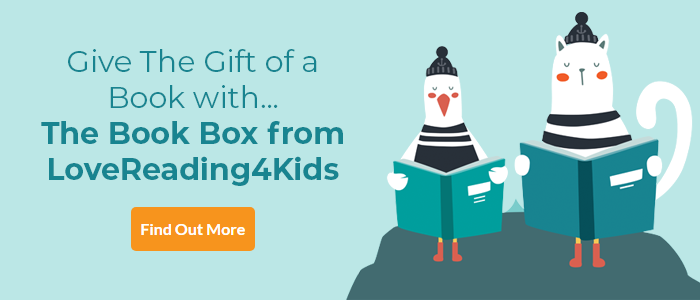 LoveReading View on The Three Wishes
A beautifully-told and stunningly-illustrated Father Christmas origin story
December 2020 Book of the Month | A Julia Eccleshare Pick of the Month November 2020
In the best traditions of mythology, The Three Wishes is a tough but ultimately lyrical version of the story that explains how Father Christmas can visit so many children in one night and why he has a red coat. Set long ago in a country that is far off in the frozen north where there is a strong community of families who live by hunting and foraging while their children look after the reindeer, it tells how a young boy, lost in deep snow in the forest, is saved from death by finding a mysterious cave full of magic and wonder from another world. Once a year the boy returns to his own world, checking on his family and taking them presents. One year, he arrives on a magical flying sleigh and his family give him a beautiful red outfit all lined with fun. From that day on, on one night of the year he rides around the world taking gifts to children everywhere. Evocative, timeless illustrations bring this imaginative story vividly to life.
You can find more wintry & festive stories in our Best Books for Kids this Christmas collection!
The Three Wishes Synopsis
Coming together like a perfect festive jigsaw, this story explains all of the traditions and myths around Santa Claus, from how he travels around the world in one night, how his sleigh and reindeer can fly, and why he leaves presents, to the origins of his red coat.
A young boy is herding his family's reindeer when they are drawn into a mysterious cave. The cave is the holder of eternal summer, looked after by three strange characters - a wooden creature, a bird and a fish. Once entered, the cave cannot be left without time in the outside world standing still. In his sadness at not being able to leave, the boy is granted three wishes and chooses freedom, happiness and time. He is told that they will all be granted - eventually.
After the first year of working hard in the summer cave, the boy is allowed to see his family in the outside world. Time stands still as he visits his parents, and he leaves gifts behind to show that he has visited. As the years go by, this annual visit continues and he begins to call on not only his parents, but more and more other families... and Christmas traditions as we know them, start to be created.
If you loved this, you might like these...