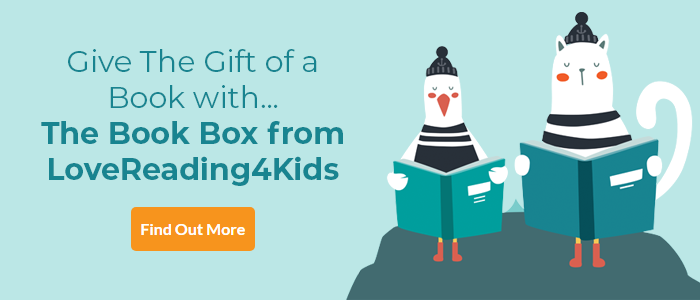 Love Frankie Review
First love, beautifully observed
December 2020 Book of the Month
Jacqueline Wilson writes about young teenage girls with real understanding, sensitivity and affection, and she's at her best in the story of Frankie, who finds herself head over heels in love with, of all people, the girl she thought was her worst enemy. As with most thirteen-going-on-fourteen year olds, Frankie is a mess of emotions, resenting her dad for leaving her mum, but needing him too; happy with her childhood friend Sam, but alarmed when he seems to want to change their relationship into something else; and above all confused by her new feelings for Sally. Sally is even more mixed up and her desperate need for love and attention puts Frankie at risk of real hurt. Wilson creates a loving family the support her heroine though and, like so many of her characters, Frankie develops the strength to be honest about who she is and therefore emerges unscathed. Her story is everything you expect from this writer – real, moving and enormously satisfying.
Go to Jacqueline's Instagram for Love Frankie videos and links!
Other Info
A message from Jacqueline Wilson "I've had many emails from readers asking me to write a young love story again. So this is it – a story about a girl called Frankie who falls in love with another girl in her class. I wanted to show how surprising, exhilarating and wonderful first love can be – and how it can have unexpected consequences. I hope readers will take Frankie to their hearts."
Love Frankie Synopsis
Frankie is nearly fourteen and teenage life certainly comes with its ups and downs. Her mum is seriously ill with MS and Frankie can feel herself growing up quickly, no thanks to Sally and her gang of bullies at school. When Sally turns out to be not-so-mean after all, they strike up a friendship and are suddenly spending all of their time together.
But Frankie starts to wonder whether these feelings she has for Sally are stronger than her other friendships. Might she really be in love? Frankie doesn't want Sally to just be her friend. She wants her to be her girlfriend. But does Sally feel the same?
The must-have new novel about falling in love for the first time from bestselling, much-loved children's author, Jacqueline Wilson.
Love Frankie Press Reviews
Whether you'll grab your hair in agony or cry silent tears for Frankie's broken heart, this one will stick with you for a while - The Nerd Daily
I would have loved it as a younger teen. I'm so pleased for all the girls who will get to read this at the same age as Frankie and see themselves reflected in the pages - Lesbrary.com
There's a reason why Jacqueline Wilson has sold more than 40m books. Yet again she delivers a touching, bittersweet drama about ordinary, credible lives. The characterization is spot on, showing real insight into how today's youngsters think, talk and behave, and Frankie's story beautifully conveys the thrill of first love and the additional complications that being gay can bring to it - Financial Times
A powerful and important love story, this book explores coming of age and coming out. I hope it will give girls everywhere the courage and freedom to follow their hearts - Good Housekeeping
First love, eh? It never runs smooth. But who else would we turn to in order to reassure ourselves that it'll turn out alright in the end? Nobody but Jacqueline Wilson, of course! - Bookbag
If you loved this, you might like these...