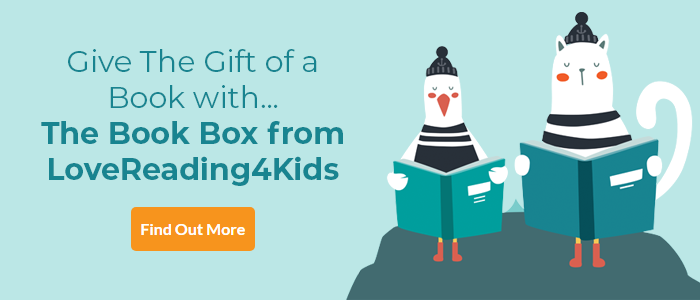 LoveReading View on How the King of Elfhame Learned to Hate Stories
A gloriously illustrated novella, filling in the details of the early life of King Cardan of The Folk of the Air Trilogy
December 2020 Book of the Month
Holly Black writes amazing fantasy set in the land of Faerie. She has thrilled us with The Folk of the Air Trilogy – but this delightful novella takes a deeper look at the early life of the cruel King Cardan from the trilogy – offering some insights as to why he becomes the adult he is and how his early influences contributed.
For such a short book (only 173 pages) it is filled with high romance, terrifying danger and touches of humour that will appeal to both established fans and new readers alike. Starting in Cardan's childhood - where he is a faerie child with a heart of stone and an eye for wicked mischief - the story takes us through his various meetings with the Troll Aslog of the West and the variations on the "boy with the stone heart" story and how these contribute to his eventual character.
Pair this with Rovina Cai's amazing illustrations and this is a jewel of a book. Using a wonderfully earthy, shadowy palette Cai creates a marvellous picture of the world of Faerie. The generous number of illustrations, with detail and depth to them, draws the reader further and further into the story. Definitely a book not to be missed!
How the King of Elfhame Learned to Hate Stories Synopsis
Once upon a time there was a boy with a wicked tongue...
Before Cardan was a cruel prince or a wicked king, he was a faerie child with a heart of stone. In this sumptuously illustrated tale, Holly Black reveals a deeper look into the dramatic life of Elfhame's enigmatic high king.
This tale includes delicious details of life before The Cruel Prince, an adventure beyond The Queen of Nothing, and familiar but pivotal moments from The Folk of the Air trilogy, told wholly from Cardan's perspective.
This new instalment in the Folk of the Air series is a return to the heart-racing romance, danger, humour and drama that enchanted readers everywhere.
How the King of Elfhame Learned to Hate Stories Press Reviews
'Lush, dangerous, a dark jewel of a book. Black's world is intoxicating, imbued with a relentless sense of peril that kept me riveted through every chapter. This delicious story will seduce you and leave you desperate for just one more state' - Leigh Bardugo
'Holly Black is the Faerie Queen' - Victoria Aveyard
'Complex, nuanced characters, frank sensuality, and thorn-sharp intricate storytelling all conspire to ensnare' - Guardian
'The Wicked King is an exhilarating, heart in your mouth blend of murder, magic, desire and betrayal - an unputdow nable book that doesn't just live up to the brilliance of The Cruel Prince but exceeds it.' - CultureFly
If you loved this, you might like these...