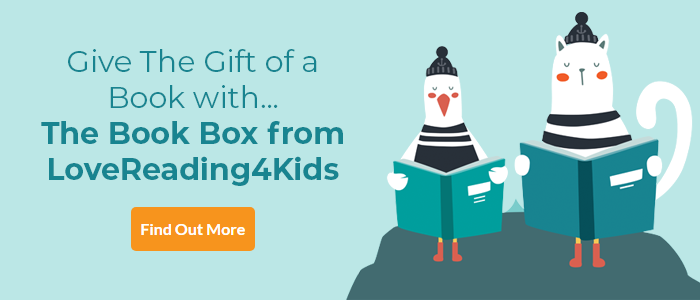 When We Got Lost in Dreamland Review
Another mind-expanding, unputdownable page-turner from a top-class author
February 2021 Book of the Month
Kids are always being told that if they 'dream their dreams' one day those dreams will come true. 'Living the dream' is a very different experience for 11-going-on-12-year-old Malky in Ross Welford's absorbing, vastly entertaining novel. Blackmailed into a bungled burglary, Malky becomes owner of a set of Dreaminators, mysterious machines that make dream worlds real and give the dreamer powers to control them. At first, Malky and his co-dreamer, little brother Seb, enjoy their night-time adventures, especially those in a Stone Age world closely based on Seb's favourite storybook where they make friends, go hunting, and Seb has high hopes of riding a mammoth. If it seems too good to be true, of course it is, and as Malky's ability to control what's happening in his dreams weakens, everything – awake or asleep – starts to go wrong. When Seb is taken prisoner in a dream and falls into a life-threatening coma in real life, Malky has to face up to his responsibilities, not to mention the fears and anger his dreams have disguised, in one last terrifying dream. At least he has new friends there to help. The story is cleverly told and plotted, moving back and forward in time, from dream to reality, with Doctor Who ease. It's full of humour too, e.g. a wonderful scene in the school canteen in which Malky does all the things he's always dreamed of doing, not realising he's actually awake. Core too are the really big things in life – friendship, love, family, learning about yourself and understanding others. It's a book that delights in the fact that the inside of our head is bigger far than the outside.
Readers who enjoy Welford's excellent books will also race through Christopher Edge's out-of-this world adventures.
When We Got Lost in Dreamland Synopsis
When 12 year-old Malky and his younger brother Seb become the owners of a Dreaminator , they are thrust into worlds beyond their wildest imagination. From tree-top flights and Spanish galleons, to thrilling battles and sporting greatness - it seems like nothing is out of reach when you can share a dream with someone else. But... impossible dreams come with incredible risks, and when Seb won't wake up and is taken to hospital in a coma, Malky is forced to leave reality behind and undertake a final, terrifying journey to the stone-age to wake his brother...
When We Got Lost in Dreamland Reader Reviews
In addition to our Lovereading4Kids expert opinion some of our Reader Review Panel were also lucky enough to read and review this title. You can click here to read the full reviews.
I think this book is perfect for those people who love to look beneath the modern world we live in, for the deep magic hidden inside. Welford keeps pulling you back into his world of the impossible, Dreamland. Full review
I liked this book because its got funny bits in it and its a bit different because two of the characters are Tibetan. I would recommend this book to eight year olds and for people who like adventures. Full review
When We Got Lost in Dreamland Press Reviews
A delight. Pacy, exciting, philosophically chewy. It works, as they say, like a dream Times Children's Book of the Week
A funny, complex, gripping and deeply empathetic story from the masterful Welford Daily Mail
Praise for Time Travelling with a Hamster;
'The gripping suspense truly makes time fly... the book's heart and humour are hard to resist.' Piers Torday, author of The Last Wild
Extremely clever and totally engaging. The Irish Times
Intelligent, well crafted and impressive. Nicolette Jones, The Sunday Times
Touching, silly and exciting by turns, this thrilling little book is an inventive take on time travel for children. Sure to be a hit with fans of R.J. Palacio's Wonder... an unforgettable, madcap story from a bright new talent in Children's fiction. Waterstones
A touching tale of family, grief and love. Daily Express
With intriguing twists from start to finish, this story is a real roller coaster of emotions. It warmed my heart and filled my head with wonder! A fast, funny and really satisfying read that sparks your imagination. Joseph, 10
If you loved this, you might like these...