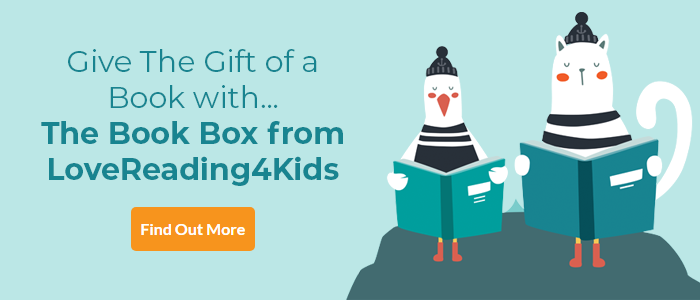 Feast of the Evernight Review
A superb adventure story crackling with magic
Ross Mackenzie is the dream author for those who want their stories full of adventure, danger and magic. This is the sequel to the popular Evernight, a saga of good versus evil, with the good a band of young people brave enough to stand up against a repressive state, and both sides wielding magic and spells as weapons. MacKenzie combines a seemingly limitless imagination and ability to think up extraordinary characters and amazing magical artefacts, with a gift for world-building. He's Scottish and there's a real feel of (Robert Louis Stevenson's) Edinburgh to the city of King's Haven for example. In this episode, newly promoted Witch Lara and her friend Joe are sent to investigate a series of terrible murders. The killer is the last person they could have expected it to be, and the climax will have readers gasping aloud. New character Ivy, a young White Witch with very special powers, will win more admirers too. While fans of Evernight will be desperate to read this, there's enough backstory woven in that it will work as a stand-alone story for new readers too. This is one to recommend to fans of Philip Pullman as well as Harry Potter, a spell-binding treat for anyone looking for stories of magic and courage.
Our Kids Reader Review Panel were lucky enough to review the first in the series, Evernight - find out what they thought!
Feast of the Evernight Synopsis
Return to the spellbinding world of Ross Mackenzie's Evernight in this darkly brilliant sequel.
The Evernight has been defeated and the sun has returned, thanks to Larabelle Fox and her friends Joe and Double Eight. But a new threat is emerging from the mists of the Veil, the dangerous forest that surrounds the Silver Kingdom's southern lands. Lara and Joe journey to Lake End to discover what's really happening, all the while trying to stay one step ahead of the secret police . . .
A mysterious new threat arises in the southern lands of the Silver Kingdom. Lara must journey there to uncover the truth in The Feast of the Evernight, the second book in the best-selling, spellbinding new series by Blue Peter Award and Scottish Book Award winning author Ross MacKenzie.
Feast of the Evernight Press Reviews
Praise for Evernight;
"There's epic good-versus-evil fantasy in Evernight, an assured and atmospheric novel." Guardian
"A vivid imaginative world, dripping with genuine menace, violence and rich, complex characters. You'll be breathless by the end." Daily Mail
"Themes of loyalty, bravery and the abuse of power are riven through a fast-paced plot set in a richly textured world." The i
"With its heart-in-mouth chases, evil witch and two brave friends, it's compellingly scary." New Statesman
"A fast paced and gripping thriller, laced with superb world building. Evernight maintains the suspense right until the final page..." The Scotsman
"An assured fantasy adventure set in a richly imagined world." The Bookseller
"A story to devour, and then savour. Evernight is alive with thrilling darkness and vivid magic" Kiran Millwood Hargrave, author of The Girl of Ink and Stars
"Evernight is an artfully spun story, vividly conjuring a complex and convincing world of witches and magic unlike any other. A triumph of the imagination" M.G. Leonard, author of Beetle Boy
If you loved this, you might like these...