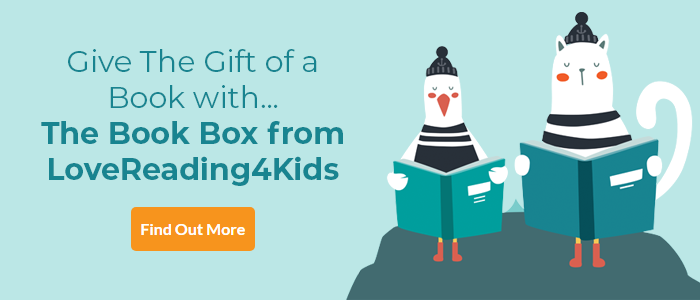 LoveReading View on Bunny vs Monkey: The Human Invasion
Totally absurd, totally enthralling comic adventures at their very best
Jamie Smart's Bunny vs Monkey adventures have been a highlight of the superb Phoenix Comic since it started, but you can now enjoy a year's worth of stories in in this chunky-but-pocket-fitting paperback. As ever, many of the episodes pit Bunny against evil, would-be-tyrant Monkey but the arrival in their word of huuuumans brings more opportunities for chaos and explosions, e.g. in the story called The Kakapo Poo Kaboom! Smart is a comics genius and every one of these strip adventures is full of characters readers will love and packed with gleeful absurdities. No wonder the stories are so popular, there's nothing like them and hardly anything that comes even near their levels of frenetic fun.
Other Info
Bunny, Monkey and Co return in a longer, chunkier format! Bestselling comics sensation Jamie Smart delivers more hilarity in Bunny vs Monkey and the Human Invasion. All the excitement and escapades of Bunny vs Monkey 3: The Stench! and Bunny vs Monkey 4: The Wobbles! are packed into this chunky, pocket-sized bundle of awesome.
Bunny vs Monkey: The Human Invasion Synopsis
Since he crash-landed to Earth in a rocket, Monkey has been causing absolute mayhem! Bunny and the gang (Squirrel, Pig [the Pig], Action Beaver, and Skunky the Inventor) have almost had enough. In this rollicking comic extravaganza, the pint-sized friends must tackle a helliphant, rocket-powered hot air balloons, and the most mind-boggling creatures of all… hew-mans…
Bunny vs Monkey: The Human Invasion Press Reviews
Praise for Bunny vs Monkey:
'Brilliantly insane and insanely brilliant. Perfect for fans of Dog-Man' Jamie Littler
'Jamie Smart is a comics genius!' Philip Reeve
'One of the best children's comics of all time.' Starburst
'The funniest thing around' Comicon
If you loved this, you might like these...