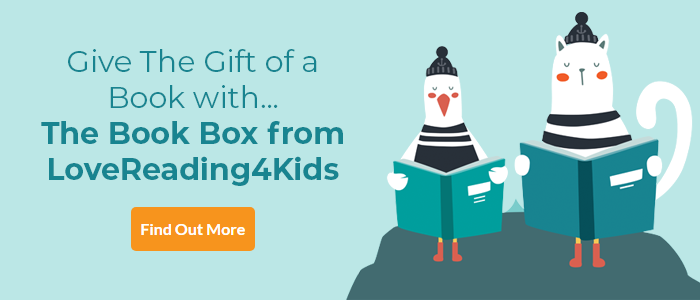 Everyday Magic Review
Magical adventures bursting with comedy and excitement
April 2021 Debut of the Month
Alfie Blackstock isn't surprised to find himself an orphan. After all, his parents had always been careless. Comic, intriguing, full of possibilities, this opening sets the tone for the book that follows. Adopted by his aunts Gertrude and Zita, who we quickly realise are witches, Alfie settles into a new life in the remote village of Little Snoddington. He's in need of friends his own age, if only to share all the extraordinary things that go on around him, and the arrival of the Famous Fagan Family Circus provides just that, in the form of daring young trapeze artists Calypso. When Calypso's sister disappears, Alfie is there to help even though that means taking on the evil Head Witch – it's what friends are for, after all. Full of humour and excitement, and with a proper emphasis on the importance of bravery, loyalty and friendships, Jess Kidd's adventure story will delight young readers.
One to recommend to fans of Nevermoor and Abi Elphinstone's Unmapped Chronicles series.
Everyday Magic Synopsis
Welcome to Little Snoddington, where nothing is normal and every day is magic . . .
Nine-year-old Alfie Blackstack's parents have met a very unfortunate end. Now he's living in the SUPER CREEPY Switherbroom Hall with his mad-haired Aunt Gertie and warty Aunt Zita. The thing is, Alfie's aunts aren't just weird - they're WITCHES! When the circus arrives in town Alfie makes his first ever friend, the FEARLESS Calypso Fagan.
But when Calypso's little sister Nova disappears, they must face the TERRIFYING Head Witch in a race to find Nova and stop the next Witch War.
Magical, mischievous and mysterious, Everyday Magic is an enchanted mix of The Witches, Nevermoor and Lemony Snicket.
Everyday Magic Reader Reviews
In addition to our Lovereading expert opinion some of our Reader Review Panel were also lucky enough to read and review this title. You can click here to read the full reviews.
I couldn't put this book as I approached the end, reading for nearly two hours because I wanted to find out the ending! Full review
If you are looking for an adventure story that will whisk you off your sofa then this is the book for you. Full review
Everyday Magic Press Reviews
Everything you'd expect from Jess Kidd, with an especially naughty twinkle in its eye! I loved it -- Emma Carroll, author of The Somerset Tsunami
Featuring daring circus tricks, mischievous little sisters, the mysterious Switherbroom Hall, and so much enchantment that the pages practically crackle with it, Everyday Magic is action-packed and bursting with fun -- Sinead O'Hart author of The Star-Spun Web
This charming crazy story had me giggling all the way through - a magical story about the power of true friendship - I loved it! -- Jasbinder Bilan author of Asha & the Spirit Bird
If you loved this, you might like these...