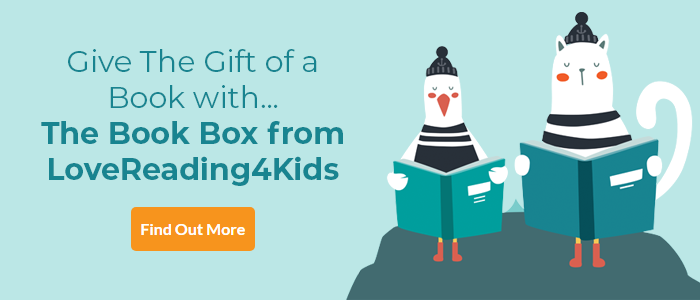 Smashed Review
Loveable teen boy battles the burdens of masculinity
Niftily navigating the tricky tightrope between exploring big issues (divorce, toxic masculinity, turning to alcohol when the going gets tough) and delivering a humorous, heartfelt story, Andy Robb's Smashed achieves what YA fiction does best. It's thought-provoking, informative and never talks down, with a relatable main character readers will root for.
After The Night Everything Went Weird (when his dad hit his mum and moved out), fifteen-year-old Jamie discovers that the "Weight of Manhood" is a heavy burden to bear. He does all he can to keep his little sister happy, and gives Mum lots of valuable advice too, even stepping in as a mediator when things turn nasty between her and Dad. But, behind closed doors, Jamie "longs to be alone and far away from everything. Somewhere where I don't have to make other people happy or solve their problems. Somewhere where I don't have to pretend to be a father-figure." Stifled by notions of how "Real Men" are supposed to behave - no tears, no talking about problems, "we're supposed to be the silent heroes" - Jamie finds a feeling of carefree invincibility through drinking, until he regains a sense of himself and finds the strength to lighten his load. At once bold and tender, tear-jerking and funny, Andy Robb has certainly smashed it with Smashed.
Other Info
From a recent NHS survey it was found that 1 in 10 children 11-15 drink alcohol weekly, resulting in children being admitted to hospital. Smashed brings to light the affects of teen alcoholism.
www.bbc.co.uk/news/av/uk-49897619
Smashed Synopsis
When his dad moves out, Jamie tries to fill his shoes. He needs to become head of the household - right? With his mum dealing with the aftermath of toxic masculinity at its finest, and his little sister Bex struggling to understand what's going on, Jamie has to navigate the choppy waters of what he thinks it means to be a man.
Having learned that the best way to deal with feelings is to push them down as far as they'll go, he finds help from an unlikely source. Drinking makes him feel invincible - Super Jim can take on anything - and anyone... But how long will it be before this particular well of wisdom runs dry? And what will it take for Jamie to realise that help was at hand all along?
From the author of the Geekhood series, the first of which was shortlisted for the Waterstones Children's Book Award, comes Smashed by Andy Robb. Funny, touching, with a narrator readers' will instantly love, Smashed is a rollercoaster exploration of young masculinity.
Smashed Press Reviews
"Andy Robb's writing is bold, utterly without pretence and cuts straight to the bone. Jamie lives and breathes through Robb's deceptively light yet powerful touch, and yet the heart feels all the pain and joy of the young hero." Sarwat Chadda, author
If you loved this, you might like these...