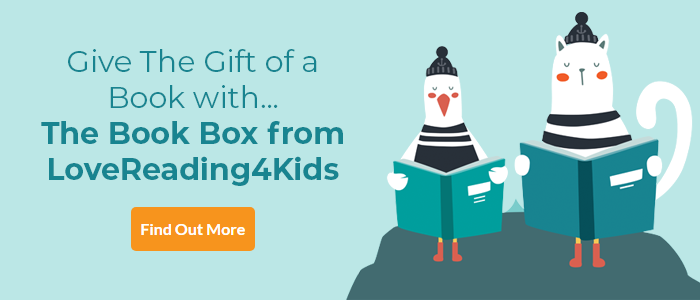 Pop! Review
A fast-paced funny adventure that confronts corporate greed and pollution head-on
The Branford Boase prizewinning author has produced another winner with his second book. This is the thrilling story of Queenie de la Cruz, an ordinary girl who happens to be a big fan of world's most popular fizzy drink. When a bottle washes up at her feet on the beach near her run-down house, this is not unusual- the beach is so covered with rubbish she hardly notices it. But this bottle contains the top-secret recipe for her favourite drink. Priceless information that the big corporation wants back at any cost!
The way they manipulate the media and instigate a world wide search for Queenie is genuinely scary and thought provoking. While on the run Queenie comes to realise a lot about the world and the threats it faces from big business and consumerism. She also realises the value of friendship, finds her courage to stand up for what is right and that some things are more important than money. The suspense filled plot will keep readers guessing and the powerful underlying environmental message will strike home. A story which, like his debut novel Kick, looks at the darker side of consumerism and big business and its worldwide affects, but this is so successfully wrapped up in a really great story that this will be a really popular read as well as a valuable discussion starter.
Pop! Synopsis
An outrageous theft. A huge reward. Two friends on the run.
Queenie stares out at the ocean and dreams of a world beyond her small-town. She's about to get her wish... When the priceless recipe to the world's most popular drink - thought to be lost forever - washes up at her feet, Queenie's life instantly changes. Everyone wants it, and with a $10 million bounty on her head, Queenie's soon on the run. Pursued by bounty hunters, black-ops helicopters and angry mobs, Queenie's journey involves a trip to Area 51, a man-eating alligator and an unlikely new friend, Todd.
But being on the run also makes Queenie begin to see the world around her more clearly - a world in which a big corporation's excess has left the planet covered in its plastic bottles and waste. Suddenly, the home she always dreamed of escaping, and the ocean she grew up with and took for granted, don't seem so bad. If Queenie and Todd can bring down the bad guys, maybe she can go back home and make a difference...
Pop! Press Reviews
'Fizzes with adventure and great characters who pop from the page' - Peter Bunzl, bestselling author of Cogheart
'I read it all in one gulp!' - Ross Welford, bestselling author of Time Travelling with a Hamster
If you loved this, you might like these...