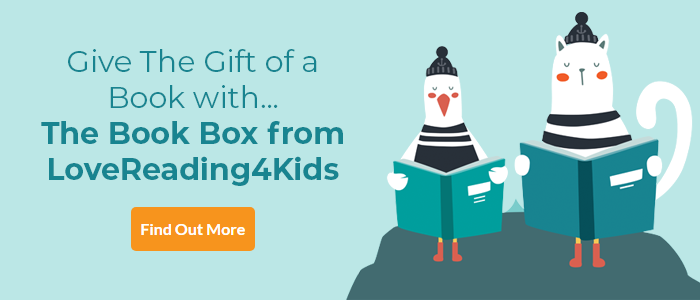 LoveReading View on Opie Jones Talks to Animals
If you could talk to the animals …
February 2021 Book of the Month | Selected for The Book Box by LoveReading4Kids
10-year-old Opie Jones is smart, but otherwise pretty ordinary. She doesn't much enjoy her school, St Francis of Assisi, until seriously cool Jackson takes her under his wing anyway. But there is one really remarkable thing about Opie and that is she can read animals' minds and communicate with them. Before you can say, 'Call Chris Packham', she's working with a team of secret superheroes to thwart a dastardly villain whose plans for domination include closing down St Francis by forcing its pupils to misbehave, via telepathy. The story that follows is as funny as you'd expect from author, stand-up comic Nat Luurtsema, especially the frequent interjections from assorted animals, who have their own views on what's going on. The climax comes at London Zoo, which gives you an idea of the levels of fun and games to expect. It's book one in a series and I for one cannot wait to hear more from Maine Coon cat Margot and guinea pig Malcolm.
One to recommend to fans of David Baddiel's children's books.
Other Info
Opie Jones Talks to Animals is the first in the series with the next title publishing September 2021.

We've got some great stuff related to this book in our KidsZone.
Head over there and check it out now.
Opie Jones Talks to Animals Synopsis
10-year-old Opie Jones is Very Ordinary. In fact nothing remarkable has ever happened to her, if you don't count the cat that gives her funny looks from next door (which she doesn't). So she is naturally very surprised when she is recruited to join The Resistance - a team of superheroes who can read minds, and have a dastardly brainwashing villain to defeat.
HOWEVER it turns out Opie can't read human minds, she can read ANIMAL ones. The other members of the Resistance are very disappointed. And a whole world of animal chat and demands is opening up to her. She's still a superhero, just one on her hands and knees in the mud, chatting to a pedantic worm. But when the brainwashing villain is out to get Opie and her friends, it might just be that listening to all the creatures great and small is what makes Opie Jones the right person to save the world.
Perfect for fans of David Baddiel, My Brother is a Superhero and Lightning Girl.
Opie Jones Talks to Animals Reader Reviews
In addition to our Lovereading expert opinion some of our Reader Review Panel were also lucky enough to read and review this title. You can click here to read the full reviews.
Not only is Opie Jones the smartest girl in school she can also talk to animals. The illustration of the animals look so cool and realistic. My favourite character is Margot, the lazy cat. Full review
This is a truly mind-blowing adventure book, perfect for kids who like animals, superheroes and adventures! Full review
If you loved this, you might like these...