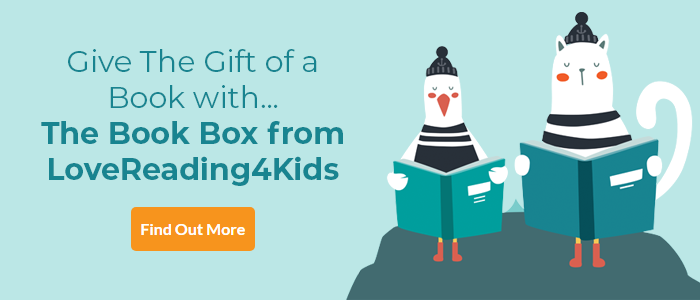 LoveReading View on Proud of Me
Inclusive uplifting story of friendship, LBGT family life, speaking out and standing proud
From the author of the moving, ground-breaking Nothing Ever Happens Here, Sarah Hagger-Holt's Proud of Me offers children from LBGT families a vital chance to see their lives represented, while also delivering an empathy-inspiring read with universal messages of respect and supporting your peers.
Siblings Becky and Josh are part of a loving family of "two mums, two kids – and nothing can break us apart." They were born eight days apart, but Becky finds it easier to say they're twins because "it saves a whole lot of explaining" (they were fathered by the same anonymous donor, with Josh birthed by Mum and Becky birthed by Ima - Hebrew for 'mum'). While photography-mad Becky spends a lot of time with her adorable best friend Archie, who came out in Year Eight, and Carli, the new American girl at school who's come into her life like a rainbow of light and life, Josh is desperate to know who his dad is. In fact, he becomes so fixed on finding out that he joins an online DC (donor conceived) community and secretly takes an investigative road-trip on the day of Mum's big fiftieth birthday party celebrations. At the same time, Becky is navigating big questions around accepting who she is, and they're both deeply involved in organising a school Pride event, both determined to make their mums proud, both determined to overcome the likes of Carli's mother who thinks the group is "immoral and corrupting and it shouldn't be happening in school."
Becky and Josh's dual narratives are an engaging, authentic delight, and this child-centred story is at once uplifting, entertaining and empowering.
Other Info
Excellent, informal talking point around the 2020 RSE curriculum (Relationships education, relationships and sex education)

We've got some great stuff related to this book in our KidsZone.
Head over there and check it out now.
Proud of Me Synopsis
Becky and Josh are almost-twins, with two mums and the same anonymous donor dad. Josh can't wait until he's eighteen, the legal age when he can finally contact his donor, and he'll do anything to find out more - even if it involves lying. Becky can't stop thinking about her new friend, Carli. Could her feelings for Carli be a sign of something more? Becky and Josh both want their parents to be proud of them...but right now, they're struggling to even accept themselves.
An accessible child-centred story about self-acceptance and the importance of opening up to those closest to you from Sarah Hagger-Holt, who writes sensitively and gives an accurate portrayal of LGBT family life.
Proud of Me Press Reviews
Praise for Nothing Ever Happens Here;
"A barrier-breaking, empathy-inducing story for all." LoveReading4Kids
"I can't wait for kids to read it - it's a book a lot of people need right now." Jay Hulme, awardwinning poet
"Compassionate and sweet and full of people trying their best. Highly recommended." Robin Stevens
"Pitch perfect as far as I'm concerned. I wish there'd been books like this in my day." Christine Burns MBE, British Political Activist
If you loved this, you might like these...