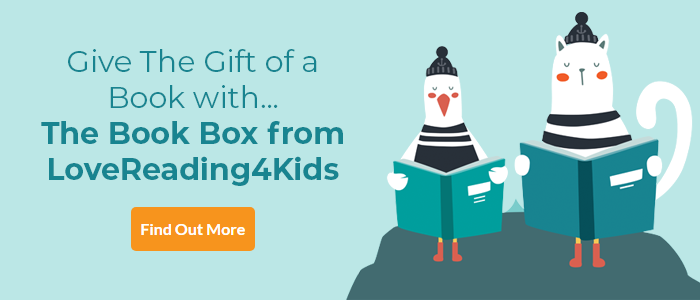 LoveReading View on The Little Prince
Stunning gift edition of a classic that speaks powerfully to adults and children alike
"All grown-ups were children once, although few of them remember it". So writes author Antoine de Saint-Exupéry in the dedication of this remarkable novella; a poignant line that epitomises The Little Prince's cross-generational power and continued resonance. If you're looking for a literary-gift-of-a-lifetime for any little and not-so-little ones in your life, look no further than this Wordsworth Collector's Edition of an undisputed twentieth-century classic.
Published in 1943, The Little Prince tells the unforgettable tale of a young boy with golden hair and a habit of repeating questions until they are answered. Known as the "little prince", the boy recounts his life story while the narrator - a pilot, like the author - repairs his plane, racing against his eight-day supply of water. The little prince's tales of other planets are enthralling and hauntingly allegorical. Once read, this is a story to return to through a lifetime, and here beautifully packaged as a hardback that will certainly survive multiple re-readings.
The Wordsworth Collector's Editions make wonderful presents for children; you can find more in the series here.
Other Info
The Little Prince is a favourite of our Guest Editors;
December 2010 Guest Editor Sally Grindley: "What is it with princes?! This Little Prince has come from a different planet, in a quite extraordinary short story with multiple themes, symbols and motifs. I was introduced to this book at school, and was delighted to find that my sons also studied it. The Little Prince is a wanderer who never stops asking questions and seeking truths. He represents the open-mindedness of children in a world where adults lack imagination and have lost the ability to engage with nature and spirituality. The story is populated with memorable characters, and with every new reading further insights and ideas unfold."
March 2010 Guest Editor Michael Foreman: "The Little Prince is a beautiful, poetice marriage of word and image. A singular vision, timeless and universal. I love the ease with which we are transported to faraway lands and planets. I borrowed the image of the little man standing on a star in Dinosaurs and All That Rubbish. Sorry..."
April 2021 Guest Editor Geraldine McCaughrean: I wish I had a name like 'Antoine de St-Exupery' – and I wish I had written this strange and lovely masterpiece. I read it first in school, in French – which lent a hazy quality to a story of stars, sadness and friendship ... but it's just as good in English! A crashed pilot meets a small boy in the middle of a desert, who wants to tell him about a flower...
St-Ex himself flew off into the sky one day, was lost and never found. But this book of his outlived him and will outlast many lifetimes. If you're between 5 and 95, The Little Prince is a joy.
The Little Prince Synopsis
The Little Prince is a modern fable, and for readers far and wide both the title and the work have exerted a pull far in excess of the book's brevity.
Written and published first by Antoine de St-Exupery in 1943, only a year before his plane disappeared on a reconnaissance flight, it is one of the world's most widely translated books, enjoyed by adults and children alike. In the meeting of the narrator who has ditched his plane in the Sahara desert, and the little prince, who has dropped there through time and space from his tiny asteroid, comes an intersection of two worlds, the one governed by the laws of nature, and the other determined only by the limits of imagination. The world of the imagination wins hands down, with the concerns of the adult world often shown to be lamentably silly as seen through the eyes of the little prince.
While adult readers can find deep meanings in his various encounters, they can also be charmed back to childhood by this wise but innocent infant. This popular translation contains the author's own delightful illustrations, bringing to visual life the small being at the tale's heart, and a world of fantasy far removed from any quotidian reality. It is also a sort of love story, in which two frail beings, the downed pilot and the wandering infant-prince who has left behind all he knows, share their short time together isolated from humanity and finding sustenance in each other. This is a book which creates a unique relationship with each reader, whether child or adult.
If you loved this, you might like these...