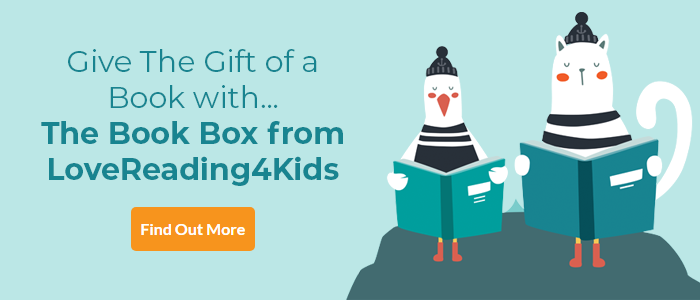 LoveReading View on Real Pigeons Fight Crime
Very silly, fun stories of pigeons fighting crimes – perfect for emerging readers!
Selected for The Book Box by LoveReading4Kids
This wonderfully absurd book starts with Rock Pigeon – who loves dressing up in disguises! Grandpouter Pigeon turns up on his farm to recruit Rock to a wonderfully mixed group of pigeons who all fight animal-based crimes! This is just a wonderful series of three odd crimes the group set out to solve – where are all the breadcrumbs, who is kidnapping bats, and can they stop a dinner disaster?
These are fast moving tales, highly illustrated with black and white illustrations that move the stories along at a madcap pace. Young emerging readers will power through the book giving them confidence and a huge slice of fun as they read 'a proper chapter book'. Funny books for this age group are always very welcome – and this one (the start of a series) – is so well done I am sure children will lap them up. The added bonus is a simple guide at the end of the book to the different sorts of pigeons who create the crime solving gang.
Other Info
The bestselling and highly illustrated children's books series, soon to be hitting screens everywhere as an animated film and TV show with Nickelodeon and produced by James Corden.

We've got some great stuff related to this book in our KidsZone.
Head over there and check it out now.
Real Pigeons Fight Crime Synopsis
Ever wonder why pigeons always act so weird? It's because they're out there chasing the bad guys and saving your butts!
Did you know your city is protected by a secret squad of crime-fighting pigeons? It's true!
Meet master of disguise Rock Pigeon, bendy Tumbler, strong Frillback and superfinder Homey. The Real Pigeons will solve any mystery and fight any bad guy to keep the city safe!
In their first adventure, Rock and his mystery-solving friends will tackle their first caseload: Why have all the breadcrumbs disappeared? Who on earth is kidnapping bats? And can the pigeons avert a dinner disaster??
Perfect for readers aged 6+ and fans of Pamela Butchart, DogMan, the Naughtiest Unicorn and Hotel Flamingo.
Real Pigeons Fight Crime Press Reviews
A goofball farce... this episodic volume offers two other cases for the crime-busting birdies, and young readers will make quick work of them all. Totally coo!', Kirkus Reviews
If you loved this, you might like these...