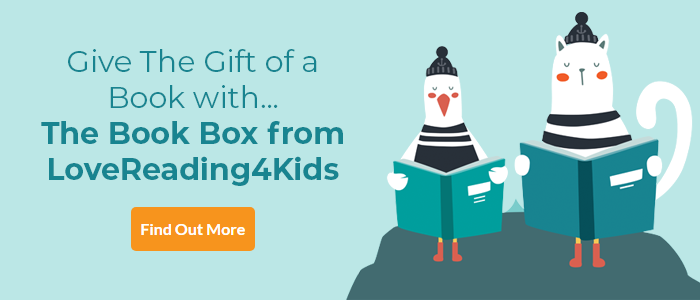 LoveReading View on The Weather Weaver
Wild weather adventures on a Scottish island
March 2021 Debut of the Month
Stella is apprehensive about spending the summer in the Shetland idlasn with her grandpa. Although she grew up there things have changed and since her grandma died her grandpa has become much more bad-tempered. But she still loves the myths and old stories her grandma told her, and recognises the island as home. Maybe it's no wonder then that she turns out to have a magical connection to the place of her birth. Stella is a weather weaver, able to call down clouds and pluck wind out the sky. When her island is threatened by a terrifying sea witch, it's up to her to keep her home safe. It's a thrilling story of magic, nature and the age-old theme of good versus evil, and makes perfect reading for wild March days (or any time of the year).
One to recommend to fans of Catherine Doyle's Storm Keeper trilogy.
The Weather Weaver Synopsis
What if you could befriend a cloud? What weather would you choose? What if the weather matched itself to your mood, whether you wanted it to, or not?
11-year-old Stella has returned home to Shetland to spend the summer with her Grandpa, but it's nothing like she remembers. Grandpa is lost in his grief for Gran, the island is bleak and Stella feels trapped, until she encounters an old woman, Tamar, who can spin rainbows and call hurricanes.
With the help of Nimbus, a feisty young storm cloud, Stella begins to learn the craft of weather weaving. But when her cloud brain-fogs Grandpa and The Haken (a sea witch) starts to close in, she realises that magic comes with big responsibilities. It will take all her heart and courage to face the coming storm...
Drawing on the elements, island myths and the natural world, The Weather Weaver by debut author Tamsin Mori is a magical tale that is so rooted in the everyday that young readers will think it entirely possible that they too can conjure up a rainbow outside their window and feel capable of catching a cloud of their very own. An original and atmospheric debut, this novel for age 8 upwards, also tackles themes of independence, the meaning of home, grief, and fallibility of grown-ups.
The Weather Weaver Press Reviews
'Crackling with the best kind of storm magic and rich with invention.' Amy Wilson
'I adore the way this book is so original and at the same time ties in traditional myths and storytelling. Such a good balance: this is going to be a favourite book for a LOT of children.' Jenny Spangler
'A tender story of family with a whiplash of thunder.' Jasbinder Bilan
'This magical, highly original story of a girl who learns to control the weather will blow you away with its drama, warmth and wit – and the lovely little Nimbus will make you long for a cloud friend of your own!' Anna Wilson
'The Weather Weaver crackles with stormy magic. A masterfully written, utterly spellbinding adventure that swept me away from the very first page. Tamsin has a rare gift for crafting mesmerising worlds so real and tangible that they stay with you long after the last word has been read. An electrifying and assured debut that is destined to become a modern classic.' Damaris Young
If you loved this, you might like these...
All versions of this book
About Tamsin Mori
Tamsin was born in Paris. When she was three, her family moved to a log cabin up in Scotland, near Aberdeen. Her family moved a lot after that but the place they always returned to was Shetland, her mum's homeland. At University, keen to study something magical and mysterious, Tamsin chose the human brain. She did a degree in Neuroscience. Unfortunately, having spent quite a long time practising her mad scientist glare, she realised that while other people's brains were full of nerve cells and clever thoughts, her brain was mainly full of stories. So she ...
More About Tamsin Mori