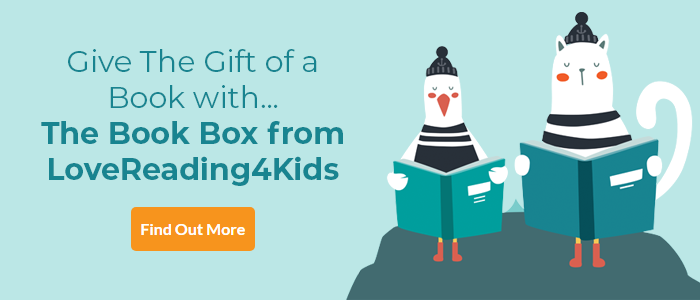 LoveReading View on Tsunami Girl
Told partly in manga this is the story of a girl who survived the terrible 2011 Japanese earthquake and Tsunami
15-year-old Yūki Hara Jones is only ¼ Japanese, but she has a deep bond with the country and her beloved grandpa there. Suffering badly from anxiety she feels she will be helped by a visit to see him. Her grandpa, a renowned Manga artist, feels she can be helped by rediscovering the small girl who loved to draw, but just as they are opening her old albums, the earthquake hits and although she survives he does not. Trying to recuperate back in England she can still feel there is unfinished business in Japan and is determined to try to understand it. Helped by her friend Taka, who has also lost everything in the disaster and has his own demons to follow, they take their quest illegally back into the disaster zone. This is an incredibly intense and atmospheric read- the prose descriptions of the disaster and its aftermath are breathtakingly powerful. But it is also a story suffused with Japanese legend and modern-day ghost stories. Manga is an important theme throughout the book - Yūki's recovery is bound up with the creation of her own manga story and manga is so important to the character of her grandpa and her own love of Japan and so it is entirely appropriate that manga is used to tell the story. The superb drawings seamlessly reveal the other worldly and spiritual nature of Yūki and Taka's story and the multi-layered whole becomes a truly immersive and compulsive reading experience that will linger long in a reader's thoughts. Highly recommended.
Other Info
In March 2011 an earthquake, followed by a tsunami, followed by a nuclear disaster hit the people living on the east coast of Japan. Tsunami Girl is a fictional story of the disaster seen through the eyes of a 15-year-old girl. Through vivid, beautiful storytelling Julian Sedgwick has written a powerful story about the experience of trauma and recovery, inspired by his own work as a therapist and his research into Japanese culture. Interwoven with incredible manga illustrations by Japanese artist Chie Kutsuwada, Tsunami Girl is a timely story of the impact of a life changing event, an exploration of emotion and finding the power within you to keep moving forward.
Tsunami Girl Synopsis
Y?ki is staying in Os?ma when the world starts shaking. She'd only just arrived in Japan. Struggling with her identity along with the pressures that many teenage girls face, her parents had decided a trip to the Japanese coast to see her beloved grandfather might help her out of her funk. She was still getting over her jetlag from the flight from London when everything starts to fall apart.
Haunted by the things she has seen and suffering from survivors' guilt, Y?ki throws herself into her passion for illustration, a passion she also shared with her lost grandfather. Through her drawings, her friendship with fellow survivor, Taka, and particularly the creation of manga super-hero Half Wave, Y?ki begins to come to terms with the trauma that she experienced, and finds the courage to embrace her future.
A part-manga, part-prose powerful coming-of-age story about a fifteen-year old girl caught up in the March 2011 Great Eastern Japan Earthquake and Tsunami.
If you loved this, you might like these...
All versions of this book
About Julian Sedgwick
Julian Sedgwick is the author of six books for children, and co-author of the graphic novel Dark Satanic Mills and illustrated novel Voyages in the Underworld of Orpheus Black. On the way to realising his childhood ambition to write, Julian read Chinese Studies and Philosophy at Cambridge, before working as a bookseller, painter, researcher and script developer for film and TV, and shiatsu therapist. For the last three years Julian has been patron of reading for Leighton Park School and has now visited over 150 schools both in the UK and abroad. Voyages in the Underworld of Orpheus Black has just ...
More About Julian Sedgwick