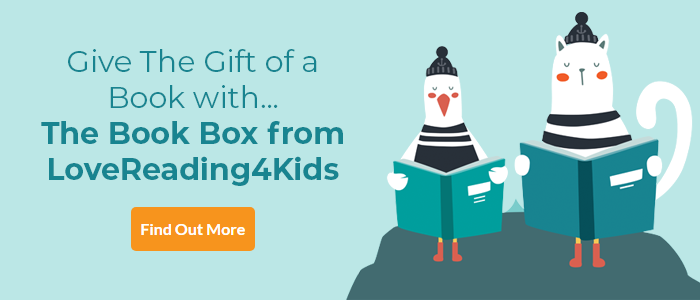 Climate Action Review
A comprehensively clear book about climate change, the causes, the effects and what we can do about it
The future is in our hands
This is a book which follows through on commitment – not only is it sustainably produced, but one tree will be planted for every book sold in the UK. It is also a beautifully designed and illustrated book with a carefully thought out structure and page layout to really aid comprehension and understanding.
The first section explains the causes of climate change, from greenhouse gases to deforestation, and the combined effect of agriculture, energy production and consumption, buildings and mining. The next section shows the effects on rising sea levels, biodiversity, storms, flooding, heatwaves, wildfires etc. Each spread includes a mix of images, graphic representations, text boxes and conveys a great deal of information in a clear, accessible and engaging manner. There is also a Changemaker feature on every page which gives brief details about a young person affected by these issues and what they did to combat them. The third section "Our Part" shows the individual contribution to the problem and is the clearest explanation I have seen of the carbon footprint of our food, our clothes, our homes, our travel and our stuff!
But far from being a depressing book, the last section " Inspiration" lists more young Groundbreakers and tells us what we each can do and what sort of green futures we can work towards, revealing more amazing ideas getting started than I had thought possible. A detailed and informative glossary ensures this book takes no chances with understanding. This is an outstanding information book which is useful for a wide range of students.
Other Info

We've got some great stuff related to this book in our KidsZone.
Head over there and check it out now.
Climate Action Synopsis
This is a book about climate change. In this book, we share the facts, but we also share hope. Learn about the causes of climate change and how it is affecting our world.
Read about creative ideas for tackling the climate crisis. Be inspired by the positive stories from young changemakers around the globe. Get tips on how to take actions and reduce your carbon footprint. Our planet needs us, and we need our planet. One tree will be planted for every book sold in the UK.
Climate Action Press Reviews
This is an excellent guide that is full of colour and charm, a great way to teach children about climate change and inspire a new generation of climate leaders. -- Sean Mallon, Climate Change Specialist
This beautifully illustrated book provides an excellent and engaging introduction to the climate crisis, the effects it is having on our natural world and the innovative solutions to help tackle this global issue. Full of fascinating facts and stories from inspirational changemakers, this book shows us how we can all make sustainable choices and change our world for the better. Definitely worth a read for any young planet protectors! -- Amy Ball, Primary Education Officer
Every home and school needs this book. -- Nicola Davies
A delightful take on the most serious subject of our times. A must read for youngsters and all those concerned about the future of our youngsters. -- Christiana Figueres
If you loved this, you might like these...