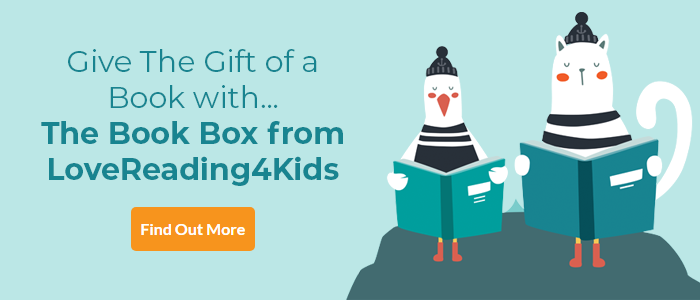 LoveReading View on You Matter
Beautiful, intricate picture book with a heartfelt message
Readers will be left in no doubt that they matter after reading this beautiful, cleverly constructed story. The first image is of a little girl gazing down a microscope at 'the small stuff too small to see.' From there, the story moves through time, switching scale too from early ocean life – comically serious looking – to dinosaurs. The appearance of a blazing meteorite sends the story away from Earth up into space where an astronaut is thinking about her little boy, who is seen at the window of an apartment block. All are told that no matter what's going on, whether you're young or old, the first to go or last, you matter. The text circles round so that the opening lines are repeated at the close, tying the disparate-seeming elements together and wittily reminding us that – like everything else – we're matter. It's clever, full of surprises and, like that meteorite, makes a real impact.
Other Info
You Matter Synopsis
For fans of Jon Klassen, this sensitive and impactful picture book from award-winning author-illustrator Christian Robinson is all about seeing the world from different points of view, and the perfect entry point for parents to help teach their little people about empathy and community.
The small stuff too small to see. Those who swim with the tide and those who don't. The first to go and the last. You matter. In this bright and beautiful picture book, many different perspectives around the world are deftly and empathetically explored - from a pair of bird-watchers to the pigeons they're feeding, from the hugest dinosaur to the tiniest fly. Young readers will be drawn into the luminous illustrations inviting them to engage with the world in a new way and see how everyone is connected and that everyone matters.
You Matter Press Reviews
Praise for You Matter;
'Robinson represents life as both interconnected and precious. It's a profound thought expressed with singular focus and eloquence' – Publishers Weekly
'Robinson conveys complex themes, hinting at the universality of emotions, while validating the individual emotional journey of young readers' – School Library Journal
'Whimsy, intelligence, and a subtle narrative thread make this rise to the top of a growing list of self-love titles' – Kirkus Reviews
'Authentic and plainly profound, You Matter is a captivating, empowering picture book' – Shelf Awareness
If you loved this, you might like these...