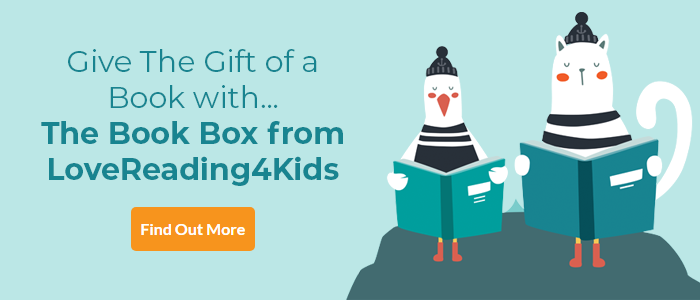 A Glasshouse of Stars Review
A Glasshouse of Stars is based on the author's childhood and beautifully illustrates the importance of friendship, kindness and love.
A hugely original story which imaginatively captures the complexity of migration for a child. Having suddenly inherited a house from a relative, Meixing Liam and her family are newly arrived in the New Land to begin a New Life. Everything is confusing. Everything is different and everything seems to be going wrong. Cleverly using a third person voice to tell a first person story, Meixing narrates the practical and emotional swirl of her life in a way that enables readers readily to understand just how baffling a new life is. It also allows Meixing to escape into a magical greenhouse where she can escape into an extraordinary dream world. When the dream world collapses, Meixing finds unexpected help and support which show her the power and importance of friendship even in this strange New Life.
Other Info
Shirley Marr commented: "When I arrived in mainland Australia in the 1980s, at the age of seven, I experienced that culture shock of those worlds colliding – both the good, and the bad. I want to see these experiences in books, these Chinese-Australian immigrant voices expressed, but I've witnessed myself how first-generation immigrants may not possess the language abilities to document these vital stories. I've channelled my love of reading and writing throughout my life so that I can be in a position to be that voice."
Julia Eccleshare's Picks for June 2021
The New Girl by Nicola Davies and Cathy Fisher
A Glasshouse of Stars by Shirley Marr
Protest! by Alice Haworth-Booth
The Slightly Alarming Tale of the Whispering Wars by Jaclyn Moriarty
When the Sky Falls by Phil Earle
The Tindims and the Floating Moon by Sally Gardner

We've got some great stuff related to this book in our KidsZone.
Head over there and check it out now.
A Glasshouse of Stars Synopsis
Meixing Lim and her family have arrived in the New Land to begin a New Life. Everything is scary and different. Their ever-changing house is confusing and she finds it hard to understand the other children at school. Yet in her magical glasshouse, with a strange black and white cat, Meixing finds a place to dream. But then Meixing's life comes crashing down in unimaginable ways. Only her two new and unexpected friends can help. By being brave together, they will learn how to make the stars shine brighter.
From a first-generation Chinese-Australian author, A Glasshouse of Stars documents the migrant experience and is inspired by personal experiences of growing up in Australia with a particular focus on the first-generation experience of colliding cultures, where language barriers hold back those voices.
A Glasshouse of Stars Press Reviews
A Glasshouse of Stars is heart-twisting and hopeful, bursting with big feelings and gentle magic. This is a special book from a powerful, compassionate new voice in children's literature, destined to be read and loved for generations and held close in many hearts (including mine). - Jessica Townsend, New York Times bestselling author of the Nevermoor series
A rare and beautiful masterpiece; deeply heartfelt, dreamily magical, and glitteringly hopeful. I adored it! - Sophie Anderson, author of The House with Chicken Legs
If you loved this, you might like these...
All versions of this book
About Shirley Marr
Shirley Marr is a first-generation Chinese-Australian author living in sunny Perth. Shirley describes herself as having a Western mind and an Eastern heart and likes to write in the space in the middle where both collide, basing her stories on her own personal experiences of migration and growing up. Arriving in mainland Australia from Christmas Island as a seven-year-old in the 1980s and experiencing the good, the bad and the wonder that comes with culture shock, Shirley has been in love with reading and writing from that early age. Photo credit Emma Taylor Photography
More About Shirley Marr