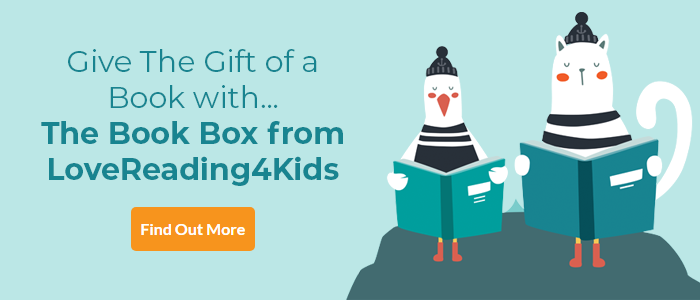 Dangerous Remedy Review
History meets dark magic and mystery in this flamboyant female-fronted, post-revolution-Paris page-turner
April 2021 Debut of the Month
Kat Dunn's deliciously dark debut - the first in a series - is a riot of rebellion, ruthlessness and extraordinary science interlaced with the all-consuming love between two young women in post-Revolution Paris.
Following the revolution, France had been filled with the hope of "finding a better, fairer way to rule" but now, five years on, "people still starved, inequality continued. The country splintered and the different factions spat at each other like a serpent with many heads."
And in such explosive circumstances Camille, the daughter of a revolutionary, leads the Battalion of the Dead, "the last port of call for anyone with a loved one in trouble - whatever side they were on - with prison breaks their specialty". While no stranger to trouble, the Battalion's latest rescue, a girl called Olympe, unnerves even Camille. Olympe is a "wretched, nightmarish creature" with peculiar powers that see her wanted by both Royalists and Revolutionaries. And so a tinderbox of treachery and terror, of peril and passion threatens to spark as Camille's loyalties are tested to extremes.
The writing is richly sensory - you smell gunpowder, and the "sweet scent of lavender" masking mildew and sewage. You feel fresh straw underfoot, and skin singed by the crackling sparks of magic. It's a banquet of atmosphere and action; a meaty mélange for fans of Frankenstein, The Scarlet Pimpernel and Six of Crows.
Dangerous Remedy Synopsis
A whirlwind of action, science and magic reveals, with a diverse cast of fearless heroines, a band of rebels like no other. Camille, a revolutionary's daughter, leads a band of outcasts - a runaway girl, a deserter, an aristocrat in hiding.
As the Battalion des Morts they cheat death, saving those about to meet a bloody end at the blade of Madame La Guillotine.
But their latest rescue is not what she seems. The girl's no aristocrat, but her dark and disturbing powers means both the Royalists and the Revolutionaries want her. But who and what is she?
In a fast and furious story full of the glamour and excesses, intrigue and deception of these dangerous days, no one can be trusted, everyone is to be feared. As Camille learns the truth, she's forced to choose between loyalty to those she loves and the future.
Dangerous Remedy Press Reviews
'Kat Dunn's captivating debut [...] is part steampunk adventure, part historical thriller ... An enthralling, fast-paced adventure with a cast of likeable characters; Camille's relationship with her lover Ada is particularly well drawn. There's a neat denouement and the promise of sequels' - Guardian
'Dark, deadly and delicious. A thrilling adventure set in a lavish but ruthless world, with a spirited cast of characters you will root for instantly' -- Bex Hogan, author of Viper
'Dunn's delightful French Revolution-set debut pays homage to The Scarlet Pimpernel. The resourceful Camille and her girlfriend Ada attempt to survive both revolutionaries and royalists' - i newspaper
'The deadly world of the French Revolution gets a fantastical twist in the first of a new series following a diverse band of fearless rebels. Wonderfully atmospheric fill of strange science, mysterious powers and fearless heroines' - The Bookseller
'The characters are well drawn and each one feels fully fleshed-out ... so while this adventure is complete in itself, you'll look forward to the next in the series' - SFX
'Sizzling with tension this dazzling story with fantastical twists blends science with magic and power with romance to reach an explosive finale. Frankenstein meets The Musketeers. C'est magnifique!' - South Wales Evening Post
'A fascinating and exciting mixture of history and magic/fantasy ... The book brings a real feel of the period and there are echoes of titles such as A Tale of Two Cities, Jonathan Strange and Mr Norrell, The Red Necklace, and even The Scarlet Pimpernel. Altogether this is an exciting and challenging read for those who love history, with a touch of magic' - Books for Keeps
'The writing is lavish and richly evocative of a restless country, teetering between exultation and protest. Wonderfully diverse and effortlessly memorable ... There's a gorgeous queer romance at the centre of it, but that's just one of a variety of brilliantly rendered relationships [...] all brought to life by consistently sharp and entertaining dialogue' - The Bookbag
'A fascinating piece of historical fiction with a supernatural twist ... The book begins with a detailed and thrilling account of a rescue mission, and from this explosive opening Dunn piles on the intrigue and excitement ... Dunn's cinematic storytelling makes the story zip along, as she combines horror, magic, science, romance and politics to startling effect. This entertaining slab of historical fiction is perfect for older readers who love to dive deep into a book and not surface until it's finished' - South China Morning Post.
'Definitely a rollicking caper with a dark edge. It's fast and fun, and its central relationship is an interesting exploration of a committed queer relationship' - Locus.
'Dunn's novel offers up vivid period detail ... [A] fast-paced adventure' - Irish Times Weekend
If you loved this, you might like these...