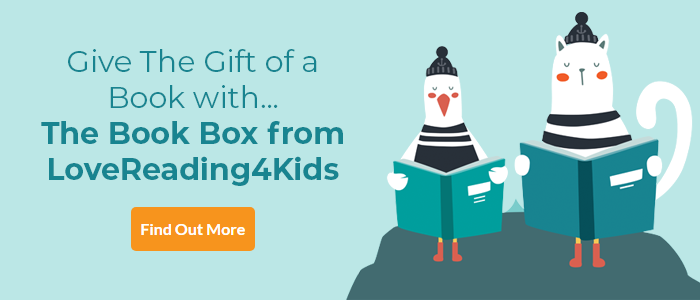 Tragedy at Sea Review
Why the Titanic's story is one that will never be forgotten
Interest Age 8+ Reading Age 8
Over one hundred years since it happened, the story of the sinking of the Titanic still grips the imagination. After all, as David Long says in this new book, 'almost everything about [its sinking] sounded extraordinary'. Long is a Blue Peter Book Award winner and knows exactly how to describe the events to convey the facts, share the drama, and capture the effect on history. The book explains how the Titanic and her sister ships the Olympic and the Britannic, were designed to be both huge and luxurious, with details that bring this home – the ship was as long as three football pitches, there was a squash court, swimming pool and Turkish baths on its ten decks. There are human details too, such as the fact that passengers took advantage of its state-of-the-art technology to send 200 'Marconigrams' from the ship to friends and family back home. Ably assisted by illustrator Stefano Tambellini, Long relates just how this extraordinary ship sank, but ends by describing the positive changes that came about as a result – new rules about lifeboats and drills, new rules for radio operators, new safety measures for ship design, all designed to prevent future tragedies. Together, it makes for a fascinating record of this unique story and remind us why the Titanic is the ship no-one can forget. Published by dyslexia specialist Barrington Stoke, this is accessible to all readers.
Discover David Long's fascinating Apollo 13 space mission facts!
Other Info
Barrington Stoke is the foremost publisher of dyslexia friendly books and those for reluctant readers. Here on Lovereading4kids we are constantly selecting new titles and refreshing our special dyslexia friendly category.
Click here to view our current selection which is broken down by age range.

We've got some great stuff related to this book in our KidsZone.
Head over there and check it out now.
Tragedy at Sea Synopsis
On 10 April 1912, RMS Titanic set sail from Southampton on her maiden voyage to New York. This Ship of Dreams was the largest and most luxurious ocean liner in the world. It was claimed she was unsinkable.
But four days later, when the ship struck an iceberg, the loss of Titanic and over 1,500 passengers would become one of the most infamous maritime disasters in history.
Award-winning children's non-fiction writer David Long takes you on a voyage like no other in Tragedy At Sea: The Sinking of the Titanic. Overflowing with astounding facts and fascinating illustrations and diagrams, discover the catastrophic end of the Titanic in this riveting account of one of history's most famous disasters.
This brilliantly accessible retelling of this unforgetable tragedy is a perfect and engaging read for history fanatics and reluctant readers alike, supported with fantastic black and white illustrations from Stefano Tambellini.
Tragedy at Sea Press Reviews
"Offers pent-up imaginations the chance to leave Earth on a nail-biting adventure" The Guardian
If you loved this, you might like these...