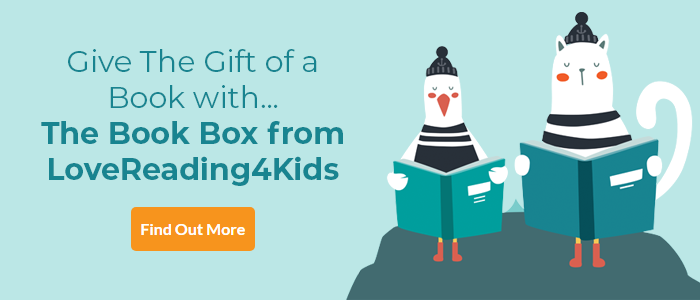 LoveReading View on A Street Dog Named Pup
An empathy-packed animal adventure told from big-hearted Pup's unforgettable perspective
April 2021 Book of the Month
Framed by a lyrical, mythological story of the Great Sky Wolf and every mother-dog's desire to protect her pups ("she cannot know what lies ahead…when they are taken from her, into the world of man"), Gill Lewis's A Street Dog Named Pup is a poignant tale of survival, and the lifelong, life-changing bonds that can be formed between humans and dogs. Brimming with empathy and understanding, it's a thrilling and deeply moving novel that will be adored by animal-lovers and fans of adventure fiction alike.
From the off, the special human-dog bond sits centre stage when Pup, "a dog with a big heart", lovingly refers to "his boy, who held him tight and told him that one day he would grow into his big puppy paws." But something isn't right. Pup's boy isn't there, and in his place is a big man who abandons him in Dead Dog Alley, where the Street Dogs take him under their paws. Among them Frenchi, a French bulldog, imparts the wisdom that in order to survive, you need shelter and food, but "Pup wanted his boy. He wanted him more than ever." While this desire to be reunited grows deeper each day, and no one else will do, hope fades as time passes. What's more, Pup and his new-found canine crew have other pressing problems to attend to.
At times gritty, and always gripping, this has all the hallmarks of an animal adventure classic - a story with the power to move readers in every possible way.
A Street Dog Named Pup Synopsis
Pup and his boy are inseparable. But both their worlds change forever when Pup is cruelly taken away and abandoned in Dead Dog Alley. With nowhere else to turn, Pup joins a pack of misfit Street Dogs, who help him learn to fight for survival on the streets. Pup holds on to the hope of one day being reunited with his boy. But as that hope shrinks with every passing day, Pup begins to wonder if their bond is irreversibly broken...
A Street Dog Named Pup Press Reviews
'The most unusual book about the lives of dogs I've ever read. It's a dog world out there in Gill Lewis' accomplished storytelling. Not sure I'll ever look at a dog again the same way. Unforgettable.' Michael Morpurgo
'A masterpiece of animal writing. Lewis's deep love and understanding of dogs shows on every page, and she does for Pup what Anna Sewell did for horses in Black Beauty. A wise, brave book, steeped in kindness.' Lauren St John
'A story of love, survival, loyalty and lifelong bonds. It tugged at my heart and made me sob, it made me yearn with Pup for the love he so desperately sought... It's a book that everybody should read - it's man's best friend in a whole new light.' Nizrana Farook
'A heartwrending classic for animal lovers.' Karin Celestine
'A wonderful story, beautifully told.' Jonathan Meres
'This is such an engrossing, moving read. Pup's story encapsulates the powerful connection between humans and dogs... Pup and his 'crew' stole my heart, broke it; mended it again. Wonderful.' Susanna Bailey
'An extraordinary book. A Street Dog named Pup is a serious read. Harrowing, thrilling, devastating, uplifting.' Fleur Hitchcock
'It is wonderful. Incredibly powerful and compelling, with wonderful characters and an epic scope. [Gill Lewis] writes with such love, compassion and clarity I really felt every step of Pup's journey... And that final chapter - well, it's deeply moving and truly beautiful.' Julia Green
If you loved this, you might like these...