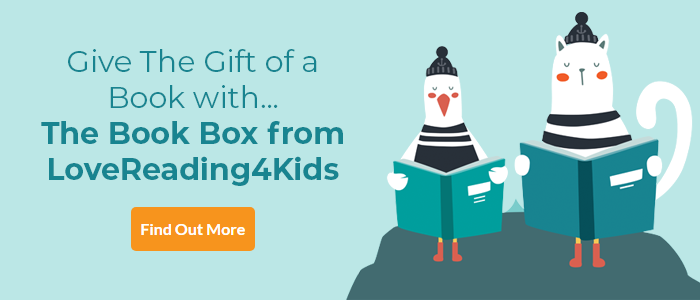 LoveReading View on Arctic Star
A thrilling arctic adventure
Interest Age 8+ Reading Age 8 | May 2021 Book of the Month
Following on from the phenomenal success of Tom's other World War fiction, Armistice Runner and D-Day Dog, this is a powerful read that masterfully combines fiction with historical fact in a thrilling naval adventure inspired by the incredible history of the Second World War Arctic convoys.
Other Info
A Note from Tom Palmer : "Having written books about the Army and RAF, I was keen to write a naval novel. I've collaborated with the Imperial War Museum for a few years now and by accessing their amazing resources I have done my best to tell the story of the Arctic convoys. I have listened to hours of interviews with sailors, watched films and studied photographs and art from the convoys, as well as visiting HMS Belfast on which the book is set. I have never researched anything more terrifying that servicemen and women have been involved in – and I've researched a lot. Anyone who earned the Arctic Star medal has my absolute respect."
A Piece of Passion from Ailsa Bathgate, Editor : "Tom brings to life the harrowing and often terrifying experiences of the Allied sailors through the story of three childhood friends serving together on one of the convoys. In this action-packed but incredibly moving novel, we can feel all too clearly the dread of U-boat attacks from below and Stuka bombers from the sky, and we can begin to appreciate how horrendous the conditions were that they had to endure in the Arctic seas in winter. It is a gripping story of adventure, peril and devastating loss that will have readers on the edge of their seats."
Arctic Star Synopsis
Winter 1943. Teenagers Frank, Joseph and Stephen are Royal Navy recruits on their first mission at sea during the Second World War. Their ship is part of an Arctic Convoy sailing to Russia to deliver supplies to the Soviets.
The convoys have to navigate treacherous waters, sailing through a narrow channel between the Arctic ice pack and German bases on the Norwegian coast. Faced with terrifying enemy attacks from both air and sea, as well as life-threatening cold and storms, will all three boys make it home again?
If you loved this, you might like these...