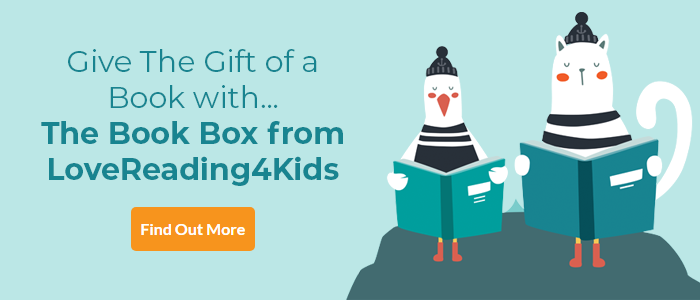 LoveReading View on The Life and Time of Lonny Quicke
Age-old life-and-death magic melds with the modern world in this moving myth-fused adventure
Kirsty Applebaum's The Life and Time of Lonny Quicke takes a timeless folkloric concept and transforms in into a heartfelt contemporary story that will surely grip readers who enjoy adventures infused with magic.
"The buzzing shifts. Shudders down my neck. Squeezes past my shoulder, my elbow, my hand. Pushes out through the ends of my fingers." That's how Lonny Quicke experiences his special, secret gift. He's a lifelong, which means he has the power to heal and bring creatures back from the dead. But, as he explains, "talents like this don't come free, you know. There's always a price. Give a bit of life, lose a bit of life." That is to say, by extending the lives of others, he shortens his own, which is why Lonny's watchmaker dad keeps him and his little brother in the forest, safe from the rest of the world.
The thrilling climax that surges during the Farstoke Lifeling Festival will keep readers on the edge of their seats, willing all to be well for Lonny and Midge as they face tremendous decisions and high-risk situations. Exploring loss and illness within its folkloric premise, this is a thoughtful tale, told with clarity and heart.
The Life and Time of Lonny Quicke Synopsis
Lonny is a lifeling. He has the power to heal any living creature and bring it back from the dead. But he pays a price for this gift - by lengthening the creature's life, he shortens his own. So Lonny has to be careful, has to stay hidden in the forest. Because if people knew what he could do, Lonny would be left with no life at all...
What if, with just the touch of your hand, you could stop an animal, or even a person, dying? You'd do it, wouldn't you? But what if it meant you got older each time? Older and older . . . until you had no time left yourself. Would you do it then?
Kirsty Applebaum returns with a gripping, timeless tale of magic, mystery, and what it really means to be alive.
The Life and Time of Lonny Quicke Reader Reviews
In addition to our Lovereading expert opinion some of our Reader Review Panel were also lucky enough to read and review this title. You can click here to read the full reviews.
I love the stories they mention within this book. I believe that everyone should read this adventurous book. The illustrations are incredible and my favourite characters are Lonny and Midge. Full review
An amazing story full of plot twists, mystery and magic, and a tiny little bit of danger. One of my favourite books I've read so far. Full review
The Life and Time of Lonny Quicke Press Reviews
"I thought I'd almost reached my fill of dystopian novels, but Kirsty Applebaum has rebooted the genre" The Times
"A quirky, original adventure about friendship and loyalty, betrayal and trust, kindness and greed, told as Maggie's vibrant narrative" Sunday Times
"Strikingly original and featuring a spirited heroine, it's a great story" New Statesman
"A gripping, relevant and thought-provoking read" The Scotsman
"A quirky and addictively readable sci-fi novel posing questions about friendship, independence and what it means to be human" New Statesman
If you loved this, you might like these...