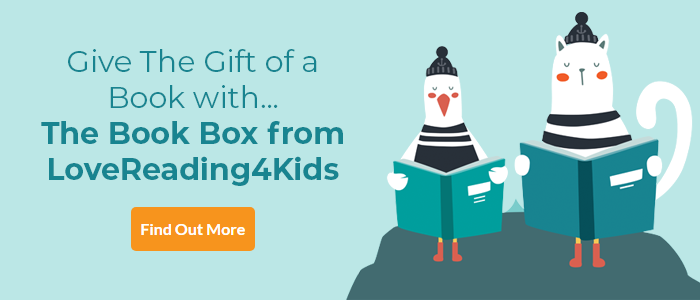 The Lightning Catcher Review
A wild and unruly adventure in which people, animals and most of all the weather all behave in unexpected and unlikely ways
May 2021 Debut of the Month | A Julia Eccleshare Pick of the Month May 2021
Alfie's family have recently moved to the country to help his sister recover from some unpleasant experiences. And it doesn't take Alfie long to realise that he just doesn't fit into Folding Ford. But fitting in doesn't matter so much when there is the mystery of the weather to be resolved. Alfie plunges headlong into trouble when he opens something he shouldn't and lets out something very fast, very fizzy and very full of electricity. Can he and his new friend Sam whom he enlists as a reluctant partner get to the bottom of what is causing all the trouble? They will certainly do their best to try….Debut author Clare Weze writes with a freshness and energy that sweeps her readers along leaving them exhilarated if a bit confused!
The Lightning Catcher Synopsis
Alfie has noticed a few things since his family moved to Folding Ford. He really misses life in the city. He and his sister don't exactly fit in here. But the most interesting one is that the weather is BONKERS. One frost-covered branch on one tree in the middle of Summer? A tiny whirlwind in a bucket in the garden? Only in Folding Ford.
Armed with his bike, a notepad and his new best mate Sam, Alfie is going to investigate. His best clue is Nathaniel Clemm … the only thing in town weirder than the weather. When Alfie 'investigates' Mr Clemm's garden, only SLIGHTLY illegally, he finds a strange box that freezes his trainers and makes his teeth tingle. And when he opens it, only SLIGHTLY deliberately, SOMETHING gets out. Something fast, fizzing and sparking with electricity and very, very much alive. But the creature from the box brings trouble of its own, and as barometers and tempers go haywire in Folding Ford, Alfie finds himself at the centre of a perfect storm.
The Lightning Catcher Press Reviews
"A fun, fast-paced fusion of science and imagination ... an electrifying adventure!" – Sophie Anderson
"I loved this story of intrigue, danger and complicated friendship. Clare Weze is an amazing new voice" – Nizrana Farook
"A really original debut novel that fizzes with fun, warmth and adventure" – Sophie Kirtley
"Highly original, extremely exciting, and a brilliant adventure" – Katya Balen
"This book is so much fun, it's exhilarating" – Stephanie Burgis
"An intelligent, highly charged, imaginative novel where science and fiction mesh and fizz extraordinarily to create a weird and wonderful adventure" – Candid Cocoa
"This is great fun; an energetic middle-grade debut with a fresh contemporary feel and a good dash of Stranger Things" – Bookseller
"You should read this book as soon as it comes out if you like books about science, made up creatures and adventures!" – Euan's Book Reviews
If you loved this, you might like these...