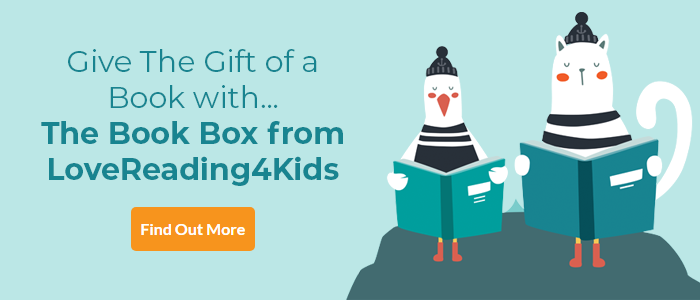 Big Sky Mountain Review
Wild and wonderful adventures
August 2021 Book of the Month
Young readers who like animals and dream of exciting outdoor adventures with just a touch of magic, will love Alex Milway's new series. Rosa doesn't know what to expect when the tiny plane drops her off at her Grandma Nan's house on Big Sky Mountain. It's deep in the wilderness, about 200 miles from the shops, and the nearest neighbour is a moose called Albert. Albert is a talking moose in fact and Rosa quickly makes friends with a whole host of other animals, all perfectly able to have a chat. Adventures come thick and fast, and Rosa finds herself relying for help on these capable animals. It's great wish-fulfilment stuff, who wouldn't want to live with animal friends and an unflappable grandma in the middle of such beautiful countryside. The animal characters provide lots of humourous moments and beneath it all there are important messages about the environment too. Wild, and gently wonderful.
Other Info
Big Sky Mountain is a love letter to nature and the wild, inspired by Alex's own childhood with his grandma in the Malvern Hills, and the woodland and cabin he now owns in Kent. The books have a fictional, non-specified location, but draw on inspiration from the landscape of the Highlands of Scotland as well as the wilderness of North America. Part of a four book series that will span the four different natural environments of Big Sky Mountain, from river to forest to mountain to coast, with stories and adventures set in diverse natural habitats and with different animals.
Big Sky Mountain Synopsis
Welcome to Big Sky Mountain: a home for everyone!
Rosa has come from the city to live with Grandma Nan in the wilds of Big Sky Mountain. And what surprises are in store for her! Grandma Nan is not exactly an ordinary grandma, and Big Sky Mountain is like nowhere Rosa has dreamed about before. Grandma Nan lives in an old wooden cabin with Albert the moose and Little Pig the pygmy owl, and spends every day out on adventures.
From canoeing down rapids to making friends with the local animals, life never stays still for long on Big Sky Mountain! Rosa has a lot to learn, and when unexpected visitors to the mountain cause a bit of a ruckus, can she rise to the challenge, and be the mountain girl Grandma Nan needs her to be?
Big Sky Mountain Reader Reviews
In addition to our Lovereading4Kids expert opinion some of our Reader Review Panel were also lucky enough to read and review this title. You can click here to read the full reviews.
Big Sky Mountain Press Reviews
Funny and charming; Alex Milway has made me want to fly right into Big Sky Mountain myself. - Andy Shepherd, author of The Boy Who Grew Dragons
I want to go to Big Sky Mountain! It's the rugged wilderness, but much softened by a comfy bear who's a travelling salesman, a moody architect hare and some busy builder beavers who still have to learn about how to get along with the rest of the community. - Sarah McIntyre, illustrator of Pugs of the Frozen North
This is a perfect, big-hearted adventure story, with pictures and laughs on every page and an environmental message delivered with the lightest touch. Once you have met the wonderful cast of talking animals, warmed to Nan's peculiar ways and found your feet in the wilderness, like Rosa you'll never want to leave Big Sky Mountain. - Clara Vulliamy
As a HUGE fan of feisty grandmothers I LOVED Grandma Nan in Big Sky Mountain! Wise, capable and fearless she is the perfect role model for her granddaughter Rosa. A wild adventure with an important message, bravo! - Sophy Henn, author and illustrator of Bad Nana
The perfect adventure to rewild young readers - Benji Davies, author and illustrator of Grandad's Island
If you loved this, you might like these...