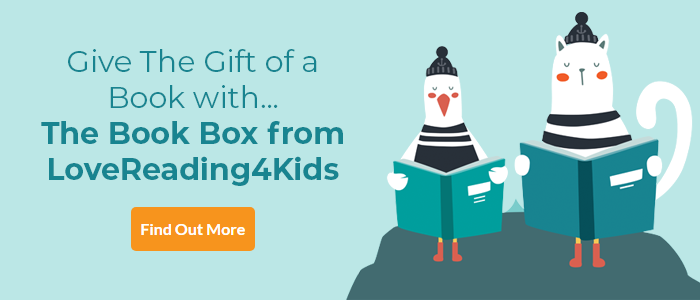 Just Being Ted Review
A lesson about the importance of being yourself (even if you're a dragon)
May 2021 Debut of the Month
It's hard to make friends when you're a dragon, Ted discovers; everyone he meets is afraid of him, though we can see he's very kind and convivial. When the annual Bears' Picnic Party comes round, Ted has a brainwave. He makes himself a bear costume and sets out in disguise to have fun. Of course, things don't go quite according to plan, but by the time the bears realise what Ted really is, they're more than happy for him to stay (which prompts a surprising wave of costume shedding by other 'bear' guests too …). Young children will very much enjoy this and they'll understand why accepting dragons/bears/people for who they are is the best way to be. Lisa Sheehan's illustrations are full of life too and packed with details that will delight children.
Just Being Ted Synopsis
Ted the dragon lives all alone in a big house, deep in the woods. He LOVES making things, spending his days baking cakes, painting pictures and creating costumes. There's just one problem: he doesn't have anyone to share his amazing creations with.
Ted tries so hard to make friends with the other animals, but there's something about his fiery breath and fearsome-looking claws that keeps putting them off. One day Ted notices a sign for a summer picnic party in the forest. The only trouble is that it's for BEARS ONLY. Perhaps if he dresses up as a bear for the day they'll let him in and he'll make lots of new friends. What could possibly go wrong?
If you loved this, you might like these...
All versions of this book
About Lisa Sheehan
Lisa Sheehan is an illustrator, graphic designer and all-round image maker who lives in Bedfordshire with her husband, two daughters and two huge ginger Main Coon cats. Graduating from Kingston University with a degree in graphic design, Lisa went on to become an art director for the Financial Times, before embarking on the MA in Children's Book Illustration at the Cambridge School of Art. Since graduating she has illustrated two picture books: The Find It Book by Margaret Wise Brown, which was shortlisted for the AOI awards, and Lionel and the Lion's Share with Lou Peacock. Just Being Ted is ...
More About Lisa Sheehan
CHECK OUT OUR INDIE AND SELF PUBLISHED BOOK REVIEW AND PROMOTION SERVICE
Read More
×